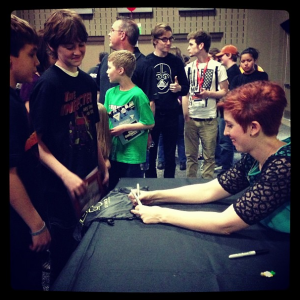 Are you going to SXSW this weekend? If so, Mojang's Lydia "MinecraftChick" Winters will be there to do a Minecraft talk on the Geek Stage, Saturday, March 8th from 2:30-3:15pm at the Palmer Events Center. Lydia adds that if you show up in Minecraft cosplay, you might get awesome prizes!


Quote from

Mojang's Director of Fun, Lydia Winters, will be your guide as you explore how the world is using Minecraft. Did you know it has been featured in world renown museums? That some Minecraft parodies have more views than the original songs? That players in Japan do speed runs to the End? That UN Habitat collaborates on a program with Mojang? That the world can feel smaller when you're playing Minecraft? Enjoy a fun and interactive session on how Minecraft is taking over the world.

The World of Minecraft is open to the public with free Guest Pass wristbands, available in advance or on-site at the event. Guestpass.sxsw.com for more information.