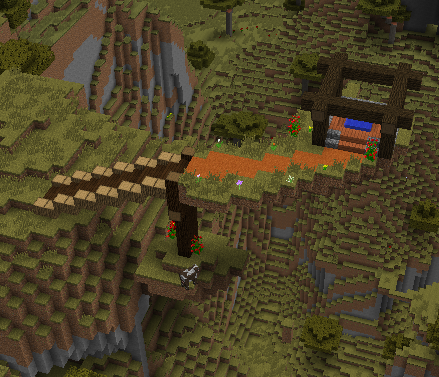 Have you seen the Lego Movie yet? I don't want to spoil it, but it's pretty awesome. Warner Bros did LEGO proud, and now has its sights on giving Minecraft a similar movie makeover.

As of this writing, there are no hard dates for production (or release), and it seems that talks between Mojang and Warner Bros are ongoing.

Rumors abound on whether the movie will be animated, or live-action. According to film blog "Deadline Hollywood", Roy Lee (co-producer of the LEGO film) is set to produce Minecraft. Notch has said that Mojang will retain a significant level of creative control of the movie, something they are not willing to budge on. Who will star in it? What will the story be about? At the moment, no one knows!

Keep an ear to the ground - we might see a Minecraft movie before the end of the year.