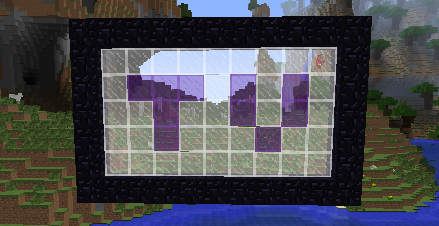 This week's Snapshot brings an exciting new feature: the ability to live-stream your game on Twitch.tv with one click! How does it work?

Before you can start streaming, you will need to visit your Mojang account settings and link a Twitch account to your Mojang account. Then, while in the game, you may check the quality settings in Options -> Broadcast Options, or just go ahead and start broadcasting at any time by hitting F6. This key can be configured in the Controls options.

Currently, the livestreaming feature is only supported on Windows (XP and higher) and Mac OS X Lion (10.7) and higher. If you cannot start broadcasting in-game, go to the options screen and it should say why it isn't working.

To get snapshots, open your launcher and press the "New Profile" button. Call it "snapshots" and check the box saying "Enable experimental development snapshots" and save. To switch to the normal version, you can select it in the dropdown at the bottom left corner of the launcher.

This is a really awesome feature, and I will be demonstrating it on my Twitch page throughout the day*! Feel free to drop by, see how it works, and ask questions.

SERVER CROSS-PLATFORM JAR:

Click here!

* - Barring breaks for food, sleep, and/or technical issues - it IS a Snapshot, after all!