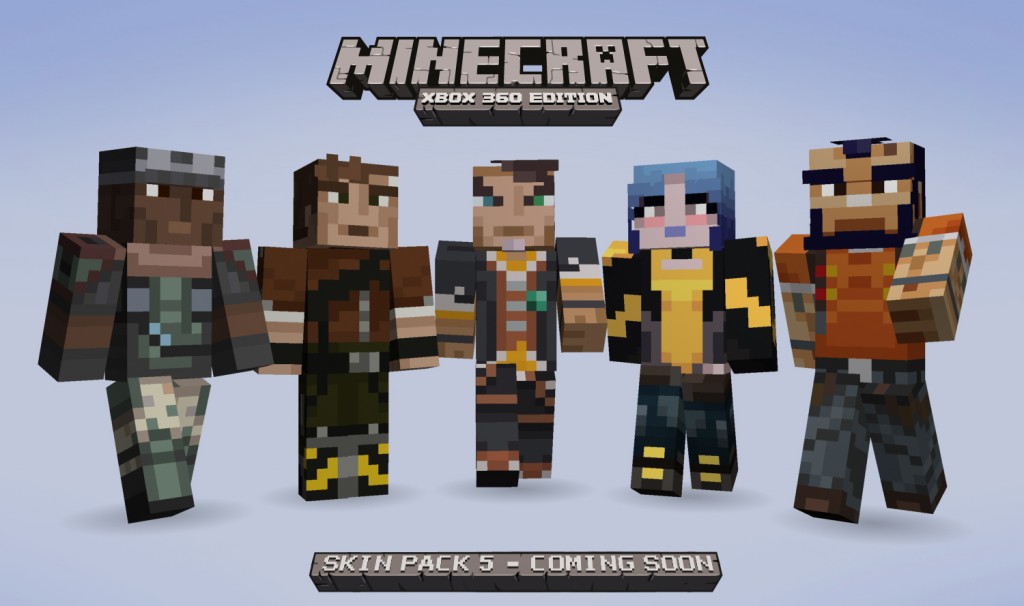 WHAT?

Are you a Borderlands 2 fan? If you are, this will interest you - the next MCX360 skinpack is LOADED with BL2 characters! Get your craft on with Roland, Axton, Handsome Jack, Maya, and Salvador!

WHEN?

Coming on Wednesday, July 31st for only 160MSP!

The TU12 update's release date is not yet known; however, you can see many of the upcoming changes right here, on the Minecraft Wiki. It won't be long before the world of consoles is looking face-to-face with their first ocelots!