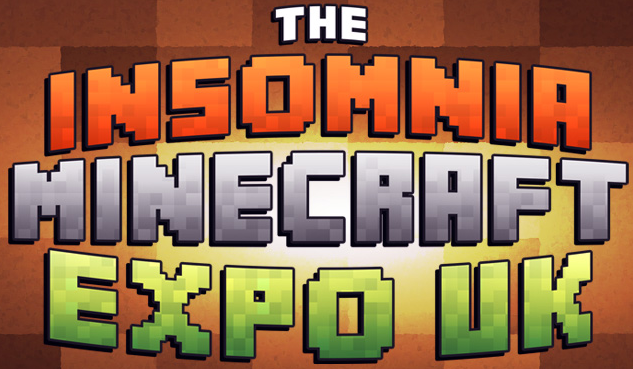 If you attended the Insomnia event last year, plan on returning! If you have never been (and can get to the UK), start making plans!

This summer, the Insomnia Gaming Festival is set to be even bigger and better! The exhibition features everything from the latest games, development talks and retailers selling the latest hardware, to retro gaming arcades and chill out zones.

However, the event will also have a new addition to the Exhibition Hall; The Minecraft Expo! If you love gaming (and are a huge Minecraft fan), this is the event for you! So be sure to book your tickets early, as they are expected to sell fast!

Numerous special guests will appear at the con, including:


Yogscast: Sips, Sjin, InTheLittleWood(Martyn), Strippin, and Lalna(Duncan)!
Mindcrack: Pyropuncher, Baj and Millbee!
Hat Films: Alex, Ross and Chris!
FyreUK: iFirez, BruteAlmighty87 and SmallerSmiley!
The NoxCrew: Noxite and Shronky!
BebopVox, DaveChaos and Slowpoke101!
Minecraft Wiki/MCSpotlights: Toby1066!
Skydoesminecraft!


Tickets are limited! So head on over to our tickets section now and book your place!

Opening hours:

Friday 23rd August – Sunday 25th August 10am-7pm

There will be a ton of meet-ups, game reveals, prize giveaways, and so much more! To see all the juicy details, be sure to click the links below!

Minecraft UK Expo Details: click here!