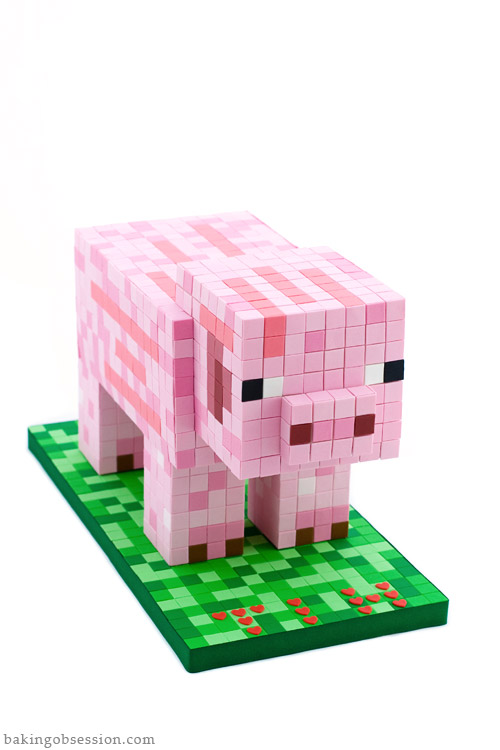 This might look like a simple pig sculpture, and it is, in a sense; this pig was crafted out of sweet, delicious cake! That's right, that entire pig is a cake, hand-made and baked for the birthday of the author's son! Every square on the pig's outer surface was hand-placed, and took the chef a little over 24 straight hours to create, from start to finish. Now THAT'S a birthday cake!

You can read more about this amazing cake by clicking right here!

WHAT IS IN THE PIG CAKE?


Inside was a lemon cake moistened with lemon syrup and filled with gentle color of pink strawberry Swiss meringue buttercream to match the pig's exterior.

The size of the pig's body was 8″x5″x4″ and the head was a 4″ cube – an enormous surface to cover with tiny mosaic pieces, beware!