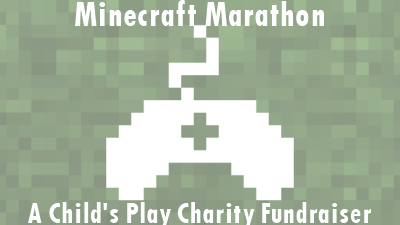 Every year, a number of organizations - personal, private, or professional - will run fundraiser drives for the benefit of Child's Play, a charity focused on helping children in hospitals get better through the power of books, toys, and games, to help speed and ease their time in hospitals.

Minecraft Marathon is a livestream, which is supporting the Child's Play Charity, and will be running from February 22nd at noon PST (20:00 GMT) to February 24th at 5PM PST (1:00 GMT). Besides the joy of helping out children, there are plenty of reasons to check out the Minecraft Marathon this year! Donors will be able to hang out on a special server, which will see surprise visits from a number of notable Minecraft personalities! In addition, there will be many special guests attending, such as Captain Sparklez, AntVenom, and CavemanFilms, just to name a handful.

What about prizes? There will also be an auction for a really awesome J!NX goodies package, MCProHosting, Mojang-signed goodies from Minecon 2012, and much more! Want a breakdown? Here it is!

When:

Friday, February 22nd through the 24th

Where:

See you there!