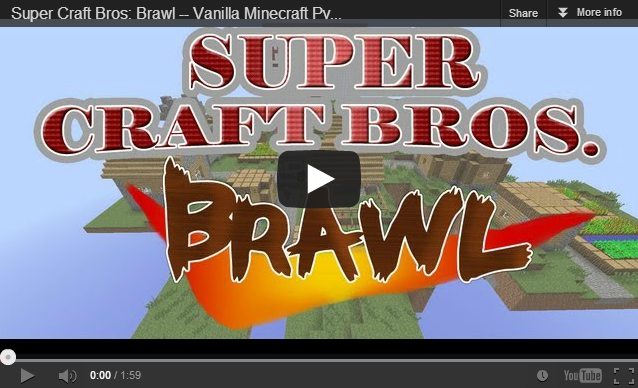 Have you ever spent an entire afternoon playing any of the Smash Bros games with your friends, endlessly knocking each-other into the sky, Team Rocket-style? It's a strangely addictive style of game, and now, you can get your fix in Minecraft too!

YouTube videographer and map-making legend SethBling has designed a fully functioning Smash Bros-style game! It comes with many of your favorite in-game characters - Skeleton, Creeper, Enderman, Spider, Zombie, Blaze, the Wither, even a playable Cactus character - each with their own unique powers! That's not all though; every player class also gets a custom outfit when you select it, complete with a mask of that character type, so everyone knows who you are!

The game mode supports up to 4 players at once. Each player gets 5 lives (with a life being lost by being killed, or knocked off the edge), and is every bit as addictive as the game from which it is inspired. I personally had a chance to play the game with SethBling, Mojang's Marc Watson, and The Shaft's Eric Fullerton before it went live, and all I can say is that the game is completely awesome!

If you're interested in playing, the download link can be found . Enjoy!