1.4.6 will be out before Christmas, but what to do in the meantime? How about another Snapshot? Yay! This week's offering is quite robust indeed - let's take a look.


Items now show their enchantments when dropped on the ground
Added Enchanted Book to Villagers and Chests
Tweaked fireworks effect and sounds
Item entities are rendered as 3d objects in the world
Corrected how enchanted books work, and added them to villagers and chests
Added "thorns" enchantment
Added tool highlight when switching items in the hotbar
Added a notice/warning for users still playing on PowerPCs or Java 5 (Java 1.5)


Don't forget: if you are testing out a Snapshot, and encounter a bug you want to report, please visit the official Minecraft Bug Tracker, Mojira, and write up the bug in question with as much detail as possible!

Snapshot Client: Download

Snapshot Server: Download



________________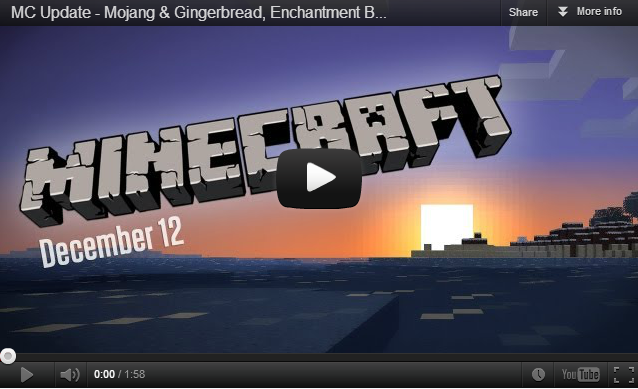 Also, we check out this week's exciting events, with our very own Evan! If you like it, feel free to subscribe!