Minecraft News!

Lindsay brings us some great Minecraft news this week; Mojang announces that they are selling prepaid Minecraft Gift Cards at retail stores, 4J Studios tweets that the Xbox 360 version of Minecraft has sold over 4 million copies, and Mojang gets a new office, and is nominated for Hottest Office in Sweden!





________________


Minecraft Easter Eggs!

We take a look at the Minecraft-flavored Easter Egg in Borderlands 2, including a detailed walkthrough on how to see them, how it works, and more. SPOILER ALERT: if you don't want to ruin parts of the BL2 story, or reveal the easter egg's inner workings too soon, be warned that the video reveals these things!





________________


Map Spotlight!

Pico and David explore Minecraft community creations, this time, featuring the advanced Sci-fi thriller, "Tunnels Through Time"!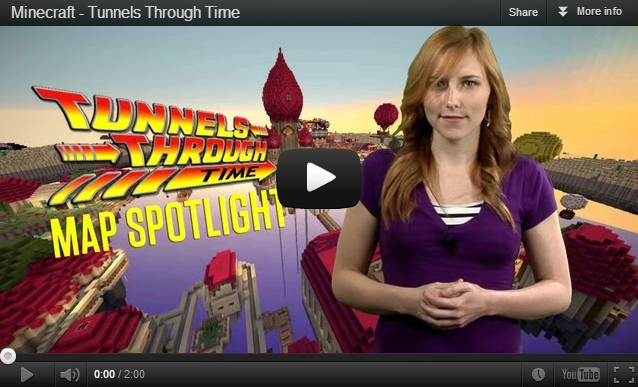 ________________
We have an episode of MineTV every single day, at 5:00 pm EST - drop on by, hang out with us, and help us solve adventure maps, interview Minecraft celebrities, win some prizes, and more, every single day - click here, and subscribe!