Vareide Presents: Gangnam Zombie?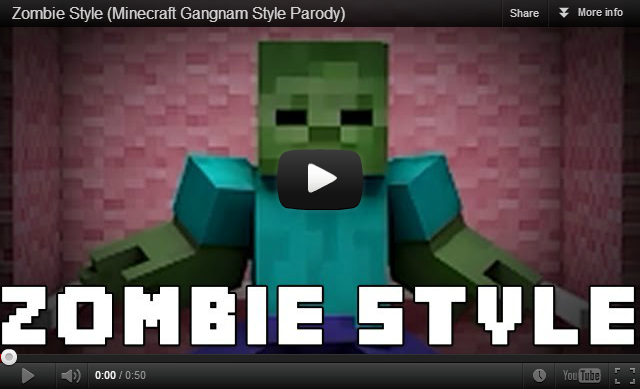 Vareide brings us another delightful video short: Steve goes mining for coal and iron, as usual...but runs into something rather strange along the way. Give it a watch!



_______________


Weekly Roundup, with Lindsay, Pico, Evan, James & Rob



This week's Roundup takes a look at updates for Minecraft, SWTOR, the new MoP launch, COD zombies, FIFA, and more - check it out!



________________


Who Wants To Be a....Minecraft?



A recent episode of "Who Wants To Be a Millionaire" featured Minecraft as one of the questions, asking which popular computer game was developed in 2009, starting with "Mine". Unfortunately, the guest appeared to be unfamiliar with our favorite sandbox game, and chose "Mine Hunter" as his answer. Better luck next time!