Player Skulls?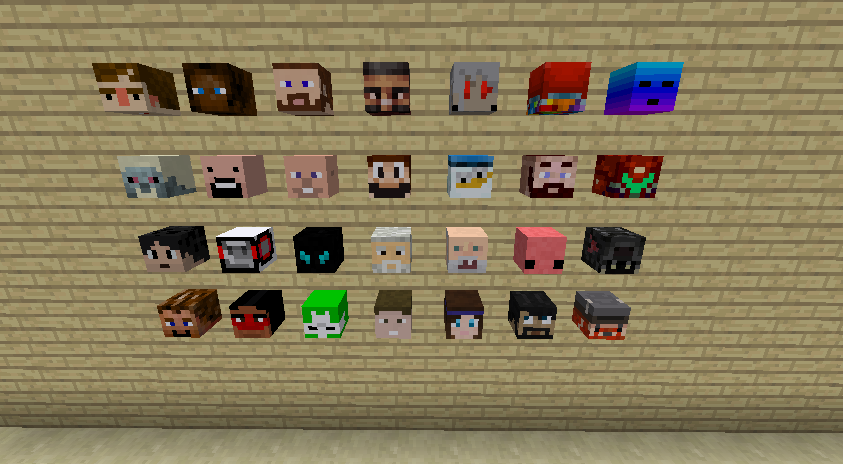 Many things have been revealed in recent Snapshots, from a new monster, to decorative stone fences, and the awesome beacon block. Something that's been drawing a lot of attention lately is decorative heads - such as the skeleton, creeper, and zombie - which can be placed like a sign, to gloat over victories achieved in combat. Recently, Dinnerbone posted the picture above, strongly suggesting the possibility of player-dropped heads.

Will they fall in combat? Can they only be added for adventure maps? Time will tell.



________________


MCX360 1.8.2 Update on the Horizon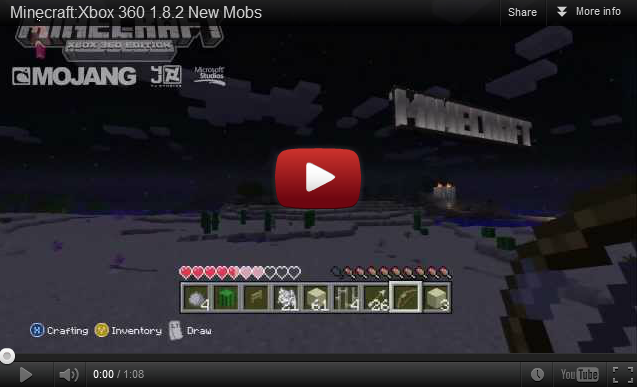 4J Studios released this video, showing off a number of features in the upcoming 1.8.2 update. Some of the included goodies are Endermen, Silverfish, and more. Check out the video above for the awesome teaser!

1.8.2 does not currently have a known release date; however, 4J commented that they will let players know as soon as it is submitted. Keep an eye out!



________________


Pocket Edition on Amazon?

Android owners will be pleased to know that they can now get Minecraft - Pocket Edition on Amazon! Pocket Edition can be purchased from the online vendor at $6.99 USD, so if you haven't yet grabbed a portable copy of your favorite sandbox game, now is the time!

Pocket Edition continues to receive exciting updates of its own, having recently included creepers (among other things) in the ever-growing hand-held title. What exciting developments await? We will keep you posted.



________________


Minecraft Weekly News - Pie, Fishing XP & Customized Superflat Worlds!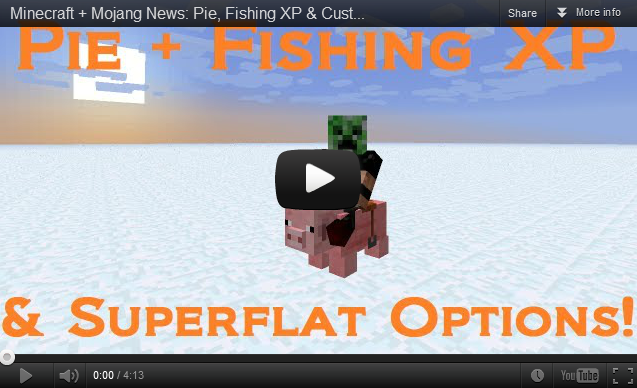 David and Toby give us the rundown of last week's events, including a solid look at last weeks Snapshot - give it a watch!