Block by Block; Better Building IRL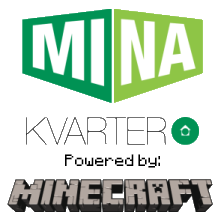 You may remember Mojang's project, "Mina Kvarter" (My Blocks) - a project that allows people to envision redevelopment of areas where they work and play, by using Minecraft as an architectural template. Well, the project has been such a resounding success so far, that the UN is now taking an interest in it; Mojang is now collaborating with the UN, in a project called "Block by Block"! Just like the formerly Swedish-only project, "Block by Block" aims to involve youth in the planning process in urban areas, by giving them the opportunity to show planners and decision makers how they would like to see their cities in the future. Minecraft has turned out to be the perfect tool to see their vision come to life. The three-year partnership will support UN-Habitat's Sustainable Urban Development Network, to upgrade 300 public spaces by 2016! The first pilot project in Kibera, one of Nairobi's informal settlements, is already in the planning phase.

Mojang will be the main financial sponsor for Block by Block, and they will work closely with the UN to help reach the target goals. Lydia has been attending the World Urban Forum, announcing Block by Block together with UN Habitat. Lydia will also be working with our fantastic Minecraft community to support the project in various ways. Mojang expects to have a site for Block by Block ready soon - keep an eye out!



________________


J!NX Swag on Sale?

Curse Premium is a pretty sweet deal - early (or even exclusive) access to giveaways, contests, and other promotions, not to mention the network-wide benefits provided. Still, what if there was something else - something like, for example, massive discounts on J!NX swag?



That's right, in addition to the massive list of goodies on offer for Premium (up to and including easy texture pack management, an ad-free Minecraft Forum experience, special access to a Premium Only section of the forum, and much more), all Premium members get their own personal 15% discount* to all J!NX merchandise! Get that creeper you always wanted! Stock up on sweet Minecraft shirts!

As luck would have it, we are also giving away a decked out Origin PC (topped off with a sweet A40 Astro gaming headset)! Want in on this sweepstakes? Give Premium a try!

*Code currently only valid in North America; we are looking into some sweet goodies for our EU members, so keep an eye out! DISCOUNTS FOR EVERYONE!