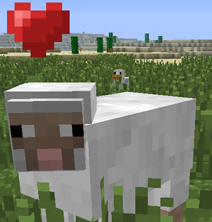 It's Thursday, and you know what that means: Snapshot time! So, what's on the plate for this week's test client?




A new scary decoration block
The "secret" from previous snapshots is now spawnable
A new mob variant in the Nether
Minor changes to the leather dye (the colors will attempt to maintain intensity, and not dilute as much)
The "work in progress block" is now called "Beacon"
Carrot on a stick!
And, of course, numerous bug fixes


Ready to try this awesome Snapshot out? Download links are below!

Client: Download

Server: Download

What goodies have you found in this week's Snapshot? Tell us about it!