MCX360 in the Golden Joystick Awards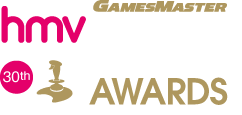 MCX360 is incredibly popular. How popular, you ask? Well, it's become big enough to attract nomination votes for the Golden Joystick Award's "Best Downloadable Game" category this year! There are millions of players enjoying the smash-hit XBLA sandbox port, and they are showing a strong support of the game in this year's vote!

Want to vote for MCX360, and make sure it wins a title this year? Click on the link below, then click on the game, and vote!

Click here, vote for Minecraft: 360 Edition



________________


MineTV, and the Weekly Round-Up

Don't forget, we're having an episode of MineTV tonight! All the details can be found by clicking here.


Be sure to check out this week's Round-Up, where Pico talks about Nintendo Power closing shop, Guild Wars 2 releasing, plus swag, a massive WoW tournament, "Iron Sky", MineTV, and this years Curse PAX party!