12w34b Released

An updated version of yesterday's Snapshot was released, to address a few bugs. In particular:


Fixed item frame crashes
Fixed nether portal stuff
Changed recipes for buttons
Minor armor gfx changes

There was also mention of a "hidden feature" being adjusted, but no specifics were revealed at this time regarding said feature.

Client: Download

Server: Download



________________


Minecraft Weekly News - PAX, Pots and Portal Cows!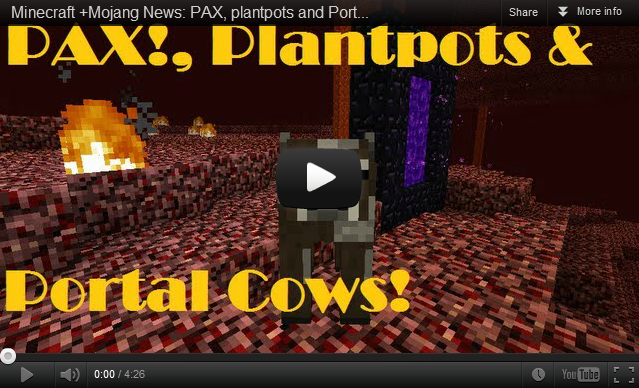 This week, Toby tackles current Minecraft events, including Mojang at PAX, potted plants, and all sorts of goodies - give it a look!

In addition, the full episode of MineTV #3 was uploaded recently due to popular demand - see the entire interview with "Equivalent Exchange 3" author, Pahimar! We talk about the mod, recent goings-on in Minecraft, and the utter annihilation of the MineTV studio - give it a watch!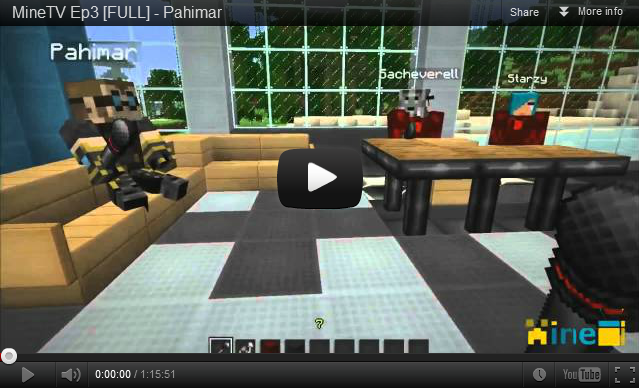 ________________


Minecon 2012 Update

Just in case you missed it yesterday, Mojang has set up their official Minecon site! Be sure to check in frequently for updates on all things Minecon, including tickets, scheduling and more - click here!