1.3 Pre-Release! ...Is Tomorrow!

The 1.3 Pre-Release, originally scheduled for today, has been moved back to tomorrow, July 26th, to coincide with awesome contest goodness in the works from Mojang. Not to worry though, it will be out soon, and the wait will be well worth it!

MineTV (with special guest, Mojang's Marc Watson)




Yesterday, we mentioned MineTV, a live, real-time Minecraft show where the audience will get to interact with special guests in real-time. The stream will be tonight, July 25th at 9:00 pm EST (6:00 pm PST, 2:00 am GMT). We realize that the time-frame is a touch rough for our European audience, and we will be adjusting the schedule for next week accordingly. The show will also be recorded and uploaded to YouTube later on, for anyone wanting to view it, but unable to watch it live! Guests who submitted their whitelist applications will get their response today, as well - so if you submitted a request to be on the show, watch your inbox!

The show will air on this Twitch channel: Click here

Lego Minecraft Unboxing!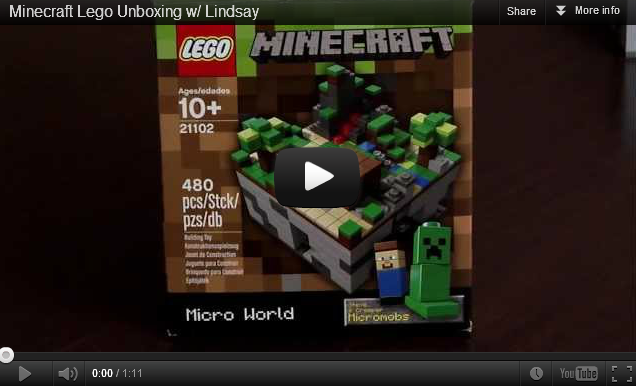 Lindsay gets her first Lego Minecraft set, and goes through the various bits and bobs within - if you have ever wanted to see a Lego Minecraft set up close before buying one, now is a great time!