Snapshot Updates

This week will not see a tester Snapshot, as 1.3 ramps up for release on August 1st. Dinnerbone stated that there will not be any Snapshots between now and 1.3's release - there will be a pre-release client of 1.3 available on July 25th however, to give modders, texture pack makers and other community content makers time to get their works updated and tested properly.

1.3 will bring a number of exciting changes to Minecraft, including integrated single-player/multi-player merging, numerous performance updates, dropped (instead of broken) boats, stackable signs and much, much more. We will keep you posted on pre-release info as it develops!

Community Creations - Awesome Elevator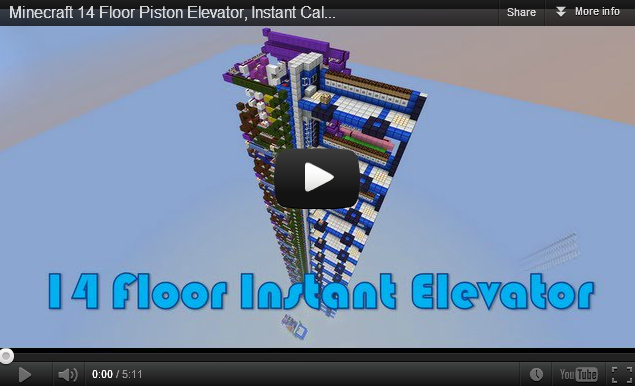 Many an elevator have made their debut in Minecraft, and this one, made by cubehamster, is no exception! However, this amazing contraption features a working bell, instant elevator calling, 14 floors, and floor-specific safety doors - and more! Check it out!