MCX360 Smashes Sales Records - Third Platform Dominated

It was announced in a statement released by Microsoft that Minecraft: 360 Edition has surpassed all previous sales records on the XBOX Live Arcade, selling more digital copies in the first twenty-four hours of launch than any other title! There are already over four hundred thousand ratings for the game on XBLA, and it clearly has a strong start in the multiplayer community.

Official figures have not been released yet regarding the exact number of sales; it has been estimated, based on the game's ratings by players, that sales exceeded four hundred-thousand copies within 24 hours of going live, worldwide.

Minecraft: Xbox 360 Edition was developed by 4J Studios in conjunction with Mojang and Microsoft Studios, and introduces new gameplay experiences such as a unique crafting menu, game tutorials, and split-screen multiplayer as well as online multiplayer for up to eight players over Xbox LIVE, with split-screen, network play, or any combination thereof.



________


Minecraft + Mojang News: Minecraft on Xbox & Huge Biomes!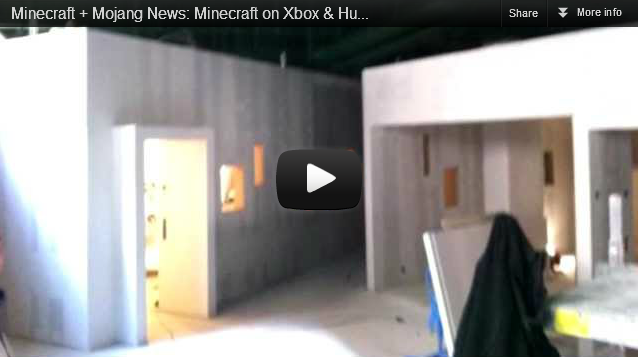 This week, David & Toby talk about - what else? - Minecraft on the 360! In addition, they take a look at the new features of the most recent Snapshot, 12w9a, including the incredibly awesome Huge Biome feature. Take a look!