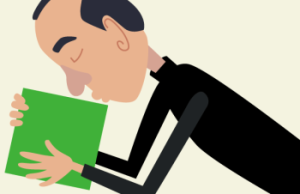 Important news for all folks that love game jams; The "What Would Molydeux?" game jam has been a big event this weekend. For those not familiar with the event, this particular game jam came into existence by tweets made from @petermolydeux, often satirical and over-the-top, in an attempt to poke fun at eccentric game developer Peter Molyneux. Some of the ideas have apparently garnered genuine interest as potential game titles, andnow, there's a 48-hour game development challenge built around the concept; it is taking place all over the world. Funny enough, Peter Molyneux himself has taken a personal interest in the event, and has attended the London event in person, both check it out, but also to recruit people for his new game developer startup.


"Molyjam" - as it has come to be known - has become a global event, from the places like San Francisco, New York, New Zealand, Finland, Germany, Brazil, Sweden, Mexico, and more. In this video, co-organizer Chris Remo talks a bit about the event, what sort of ideas fly around, the process behind it, and more. Check it out!



________



Pico gives us news on Notch creating a Firefly game, updates on WoW: Mists of PandarIa, rumors on X-Box 720 and PS4 consoles, Smithsonian opens The Art Of Video Games, Athene charity, save the children, Operation: ShareCraft, senior slayers, eve dust trailer, and our indie game spotlight on "Warp". Feel free to subscribe for upcoming gaming videos!

Also, be sure to check out Notch's latest space game concept - you saw it here first!



Warning - may or may not be a joke!