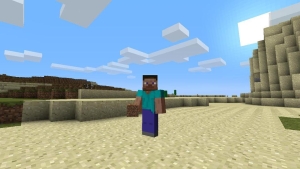 XBLA Minecraft Name Decided, Release Date Coming



Friday, March 23rd - mark it on your calendars. Up until now, there has only been speculation and rumor on the release date of the sandbox indie console port, but soon - very soon - we will know exactly when we can play Minecraft on the XBOX! That's right, on March 23rd, the official release date for "Minecraft: XBOX 360 Edition" will be announced! Yes, the game even has its official name now, as they ramp up for the game's impending launch. MCX360 - quite an acronym! Don't forget, you can also get Minecraft goodies for your avatar before the game launches - show the world your love for Minecraft! Make them jealous of your Notch hat!

We have looked at some of the upcoming features of the XBLA release in the past, such as customizable textures and skins, a rather innovative approach to multiplayer support, and other great features. What will the future hold for the console port? While the PC version is miles ahead of it's console sibling, it very well may be the standard by which the sandbox port is measured.

It wasn't long ago that we saw mention of an undiscovered secret in the PC version of Minecraft; what may surprise some players is that the long-dormant secret was not a hidden recipe, item or anything to be found in-game. Quite the contrary - approximately every ten-thousandth launch of your game, the game title may read "Minceraft" instead of "Minecraft". It's such a subtle typo, and one that's apparently gone overlooked for years. "Minceraft" has been something of an underground running joke for a long time, so in some ways, it's not surprising to see it slipped into the game as a silent nod to the community - or at least, a typo made by them.

Of course, this means that I've been obsessively watching for it ever since.



________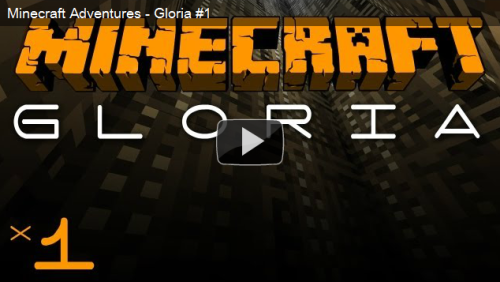 This week, the Dead Worker's Party check out the adventure map "Gloria" - what misadventures await the intrepid group on this shipwreck-themed map? Will they ever get the burning smell of fish out of their clothing? Watch and find out!



Curse PAX East Party - Join Us!



In a few weeks in Boston, we'll be throwing an awesome party for all of you Curse fans and community members who happen to be in the area for PAX East! If you want to come, just RSVP (details can be found here), and that's all there is to it. We look forward to seeing you!