Long ago - before Minecraft Beta, Alpha, Infdev or even Indev - our favorite sandbox building game was still in its infancy, only just assuming the beginnings of Creative. In those days, there was no "official" place to talk about the game, and it still had a very small but growing following. It was then that citricsquid decided, on June 16th, 2009, to make a forum dedicated to the game. From the very first post to the present day, 1,000 days have passed - that's right, the Minecraft Forum and Minecraft Wiki are one thousand days old today! We are now a much larger community (with over a million registered users), and a larger staff than in those days - the forum has come a long way since then!




From these humble beginnings came one of the most active game forums in existence! Want to know more details about the people who keep this great forum going? Check out this link for more stats and info; you can also leave a comment on the site about what the forum means to you! Congratulations on 1,000 days - here's looking forward to 1,000 more!


---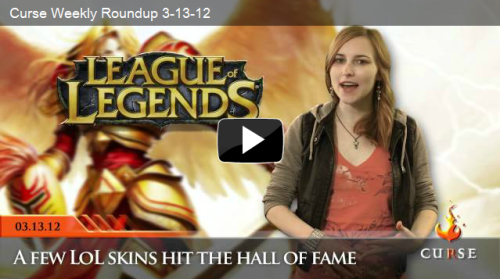 Pico gives us news on WoW, Minecraft, Battlefield 3, Athene's YouTube Announcement and Partnership with CurseNetwork, Mass Effect 3, LoL, and Caveman Craig 2 - check it out!