Mojang is in full swing with their Humble Bundle project, Mojam! What is it? Simple! Mojang is writing a fully complete, playable game from scratch in the span of a weekend! As with previous Humble Bundles, you can pay whatever you like to get the game upon completion, and all proceeds will go to your choice of four excellent charities. Taking feedback from their earlier poll on the topic (with over 100,000 votes!), Mojang is teaming up with Humble Bundle founding team Wolfire Games to create a real-time strategy shoot-em-up, with an Egyptian steampunk theme! Cobalt creators Oxeye Game Studios are tackling an equally ambitious project - a dungeon-crawler beat em' up set in post-apocalyptic World War 2!


Graph updated: Mojam has completed!


Want to see these killer teams at work, live? Head over to the Humble Bundle site, where you can watch all available live feeds, chat with other viewers, and more! Is all of that still not enough? There's more - you can also hit up their Google Moderator session for some Q&A! We will be updating all links regularly (included below in a list for your convenience), so be sure to check back often. Good luck to Mojang, Wolfire and Oxeye on your upcoming titles, we're looking forward to it!


---
---
Updates!
In the early moments of Mojam, Minecraft cleared over 5 million sales! Congratulations, Mojang!
MinecraftChick confirmed during today's livestream that tomorrow (2/19/12), the stream will be "interactive", including tours of the office, giveaways and more
For users who have already donated, a new build of Catacomb Snatch has been released!
Oxeye intern Frall spent some time chatting directly with users on the stream!
Notch to arrive at 10:00 GMT +1 to work the remaining 12 hours - Oxeye gets some much-deserved rest!
Videos!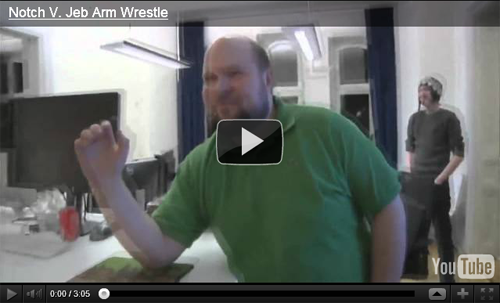 Mojang hits their $75,000 mark - so Notch & (shirtless) Jeb arm wrestle!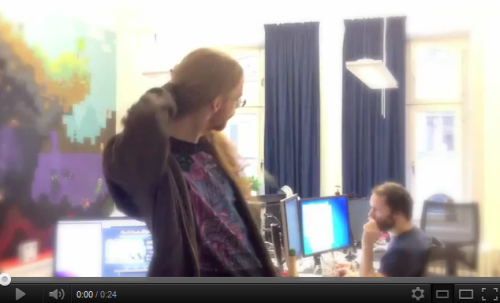 Jens Bergensten (Jeb) being fabulous!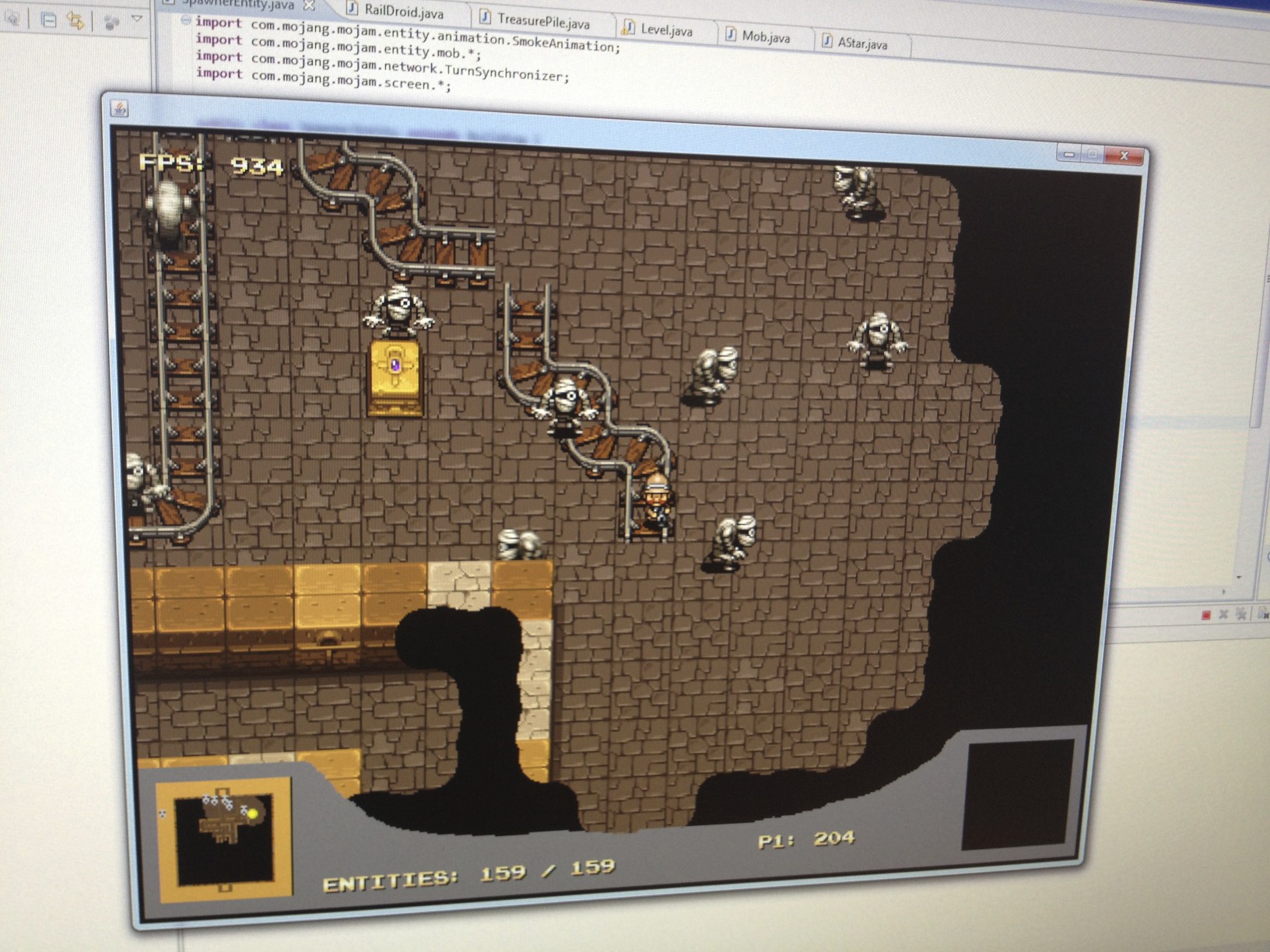 A sneak peek at Mojang's title, "Catacomb Snatch"!