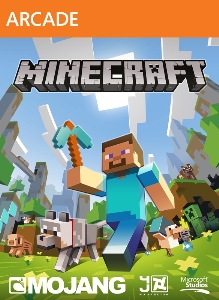 Weekly Snapshot Ready For Testing

The Week 5 Snapshot is out for testing! Here's what has been added for this round:

Many mob-related bug fixes (and some new behaviors)
Ocelots are easier to tame, and cats can be told to sit
Many small bug fixes and tweaks
Villagers will try to detect village houses and live in them
Updated language files (now with 50% less profanities!)


UPDATE: Quickfix snapshot is now out, which adds the following fix along with the above changes:


Shift-click on items in menus is fixed
Cats can be told to sit with an empty hand

You can get your snapshot client right here!
Need the server client? Click here!



New Minecraft 360 Box Art Revealed



Daniel Kaplan of Mojang just now tweeted the new cover art for the XBOX 360 version of Minecraft. We've taken a look at the upcoming console port in the past, and it is well on its way to living up to the hype of its computer-based predecessor. In addition, you can view a video released by Hat Films showing off some teasers of the game - as well as highlights of the Mojang team - by downloading it to your 360 console, or by clicking this link.

With the console release fast approaching, steady updates continuously coming out for the PC version, and a rapidly expanding pocket edition, Minecraft seems nearly unstoppable. What do you think some of the best parts of having Minecraft on the 360 will be? Tell us about it!

Stronghold 2 (by Vareide) is Out!

Earlier in the week, we had a chance to show you a video made by Minecraft legend Vareide - and now, the second installment of the series is out! Barring jokes about pigs dropping beef, the player continues his journey of self-discovery, only to run into tell-tale signs of a piece of Minecraft mythos almost as old as the game itself...

Click the image below to watch!