Weekly Roundup - You're in the Jungle

We've got some exciting news from around the gaming network this week! This Roundup talks a bit about the recent weekly snapshots - which feature ocelots (and kittens!), dense & lush jungle, smarter skeletons & zombies - as well as LEGO's official announcement of the all new, 100% official Minecraft LEGO sets! Elsewhere around the network, we talk about the now-absent Blizzcon for this year, some rather significant changes to WoW's system via a new update, and more - take a look!


---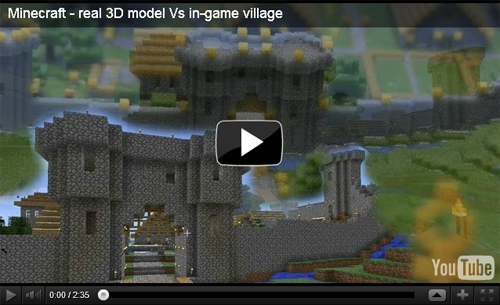 3D Printing, Revisited

Awhile back, we talked a bit about printing 3D models from Minecraft constructions, and had a chance to show off a particularly interesting village that was printed using this method. Today, we're giving you a look at the in-game village that the model came from, giving you a side-by-side perspective of what an in-game wonder becomes, block by block, when printed in real life - take a look!