It wasn't long ago that the LEGO® CUUSOO project received overwhelming support from the Minecraft playerbase, and LEGO® heard you loud and clear. At that time, they agreed to move Minecraft-themed LEGO® projects into the review phase, where it would be decided if it would be a workable product. Now, that wait is over! The team had this to say on the subject:


Quote from

We're happy to announce that the Minecraft project on LEGO CUUSOO has passed the LEGO review and we are now developing a concept that celebrates the best aspects of building with the LEGO system and in Minecraft. We can't wait to show it to you—but it isn't ready just yet. These things take time, so we appreciate your patience. More details are to come.


It is expected that the first sets will be revealed in the near future. What kind of Minecraft projects do you think would be best in LEGO? Tell us below!


---
Curse Weekly Roundup - January 24th 2012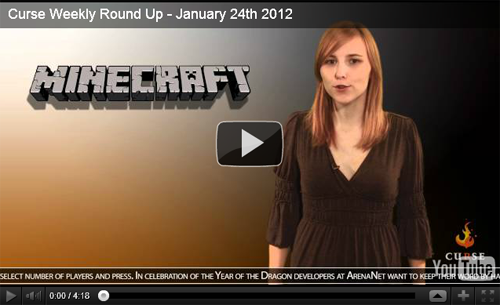 Check out this week's installment of the Curse Weekly Updates, with news about Minecraft, SWTOR, D3 and more!