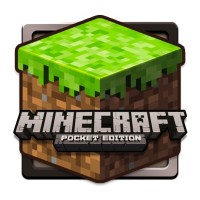 Minecraft Pocket Edition On Sale



Minecraft: Pocket Edition has been one of the hottest portable apps available for some time. Did you ever want to get a copy, but were concerned about the price tag? Today may be your lucky day - PE is currently on sale for $0.10! Yes, that's "ten cents" (or £0.10, or €0.10 - whatever your local currency may be) - now is the perfect time to grab a great portable game for practically nothing. While it is still currently in Creative mode only, Mojang already pointed out a Survival mode for the future - the timing couldn't be better to pick up this gem. Give it a look! Keep in mind, this sale is only for the Android version of Minecraft: Pocket Edition.



One Account to Rule Them All



It seems that Mojang is preparing for the future release of titles, with their current players in mind. In the near future, Mojang plans to have one player account merge with all of their titles, such as Minecraft, Scrolls and Cobalt, with a single login. From there, the ability to create separate player profiles/names will be possible, allowing for a number of scenarios, including having a single account for multiple users in a household. They had this to say on the new account system:


Quote from

The reason for this change is first and foremost to keep things simple for players who wish to play our other games, or to have several Minecraft accounts under the same roof

.


While existing Minecraft accounts are not being forced into the new system, there will be a mandatory "opt-in" sometime in the future. It is their hope to have the system rolled out for Cobalt some time this month, then early next year for Minecraft accounts. Mojang has requested feedback from users on the topic; you can leave your feedback here.