One of the greatest challenges in covering Minecraft is, without a doubt, "where to begin?" As one of the most open-ended sandbox games we've ever seen, it presents almost limitless possibilities - does one use it in Survival, and attempt to carve a one-man (or multi-player) nation from the soil? Do we shift instead into Creative, and attempt mind-blowing architecture, redstone machinery, or something even more exotic? Do we install one or more of the massive number of game mods to add new angles, challenges and content to an already robust game? What can we cover, with so much on our plate?

A better question might be, "what can't we cover". That list would be much, much shorter.

The last two weeks have seen a flurry of activity in every direction - Mojang released the full version of the game at a sold-out Minecon, and players began creating mods, texture packs and more like never before. In a sense, Minecraft grows by the efforts of more than just an amazing company, but an equally amazing player-base. Both have shown immense amounts of love, dedication and effort to make something great become even greater.



Full Release, Forever Growing



The release of Minecraft was never meant to be an end - rather, it has been described as a milestone. While the full release gave us a number of additional features - nether architecture, new biomes, even dragons - it still has so much to offer, and to add.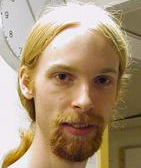 Even the company that created the game is undergoing changes of its own; the recent announcement of Jens Bergensten becoming the new lead developer for Minecraft certainly earned a great deal of notice. Notch expressed the utmost confidence in his colleague's abilities, and reiterated that he was not removing himself from development entirely, simply stepping down as lead developer. Jens has always shown himself to be a positive force in Minecraft, and we certainly look forward to where he will take us.

Updates for the game are ongoing; weekly "snapshot" releases continue to involve the player-base in the updating process directly, giving them an opportunity to see and test upcoming features and fixes. When looked at objectively, this is an interesting approach, as not many game developers get the community involved in the patching process. At least, not until the patch or update go live. From a player's perspective, this can be seen as an unprecedented amount of involvement with the development team, an opportunity to help shape a game as it's being worked on. It's a rare thing, and one that really cannot be overstated.




The Community, The Contests



Some time ago, we began a Weekly Content Contest. It was our hope that we could get the community involved in an engaging, ongoing project that gave artists, coders and other creative minds the exposure that only a massive community can offer. It has been incredibly exciting to see what you guys come up with, and whatever obstacles have been presented up to this point, it has been an amazing run so far. This week, the community has assembled a daunting array of Team Fortress 2-themed monster skins, many of which are nothing shy of incredible. There will be a poll to vote on your favorites soon - keep an eye out for it.

We don't want to reveal too much, but next week's planned contest is going to be a big one.




C418 Speaks; Collector's Xbox Giveaway




C418 was kind enough to offer his insights on composing, the future of Minecraft's music, and a look into a few of his favorite games. I had a lot of fun speaking with him - both off- and on-camera - it's always an interesting experience to speak with an accomplished person and get their insights. It's funny how often we lose sight of just how human our heroes are - that they may enjoy the same music or games that we do - still, that very thing is part of what makes people like C418 so remarkable. Perhaps it's the inspiration such individuals offer; it shows us that some heights are worth striving for, and a surprising number of them are attainable.

That he happens to be a fan of Skyrim doesn't hurt either.

During Minecon, J!nx was selling 500 glow-in-the-dark creepers, the only ones like them anywhere. While I had access to the booth before the convention, I couldn't bring myself to buy one before the guests arrived; it wasn't fair to them. Out there, somewhere, are 500 people with an amazing piece of Minecraft history in their hands, and they can hold them up proudly, knowing that they are in possession of something that will never be made again, something that says, "I am a dedicated Minecraft fan." In some ways, it's always been about the fans, those dedicated gamers who have lifted an indie game from one man's home into the annals of gaming history. That the gaming community itself should give something back to them seems only right.

Earlier in the week, we made mention of a particularly special Xbox 360, and it is still up for grabs! There are only three like it in the world, and two are already accounted for. This could very well be the last opportunity to get your hands on a true gem of a collector's item - check out the details here.