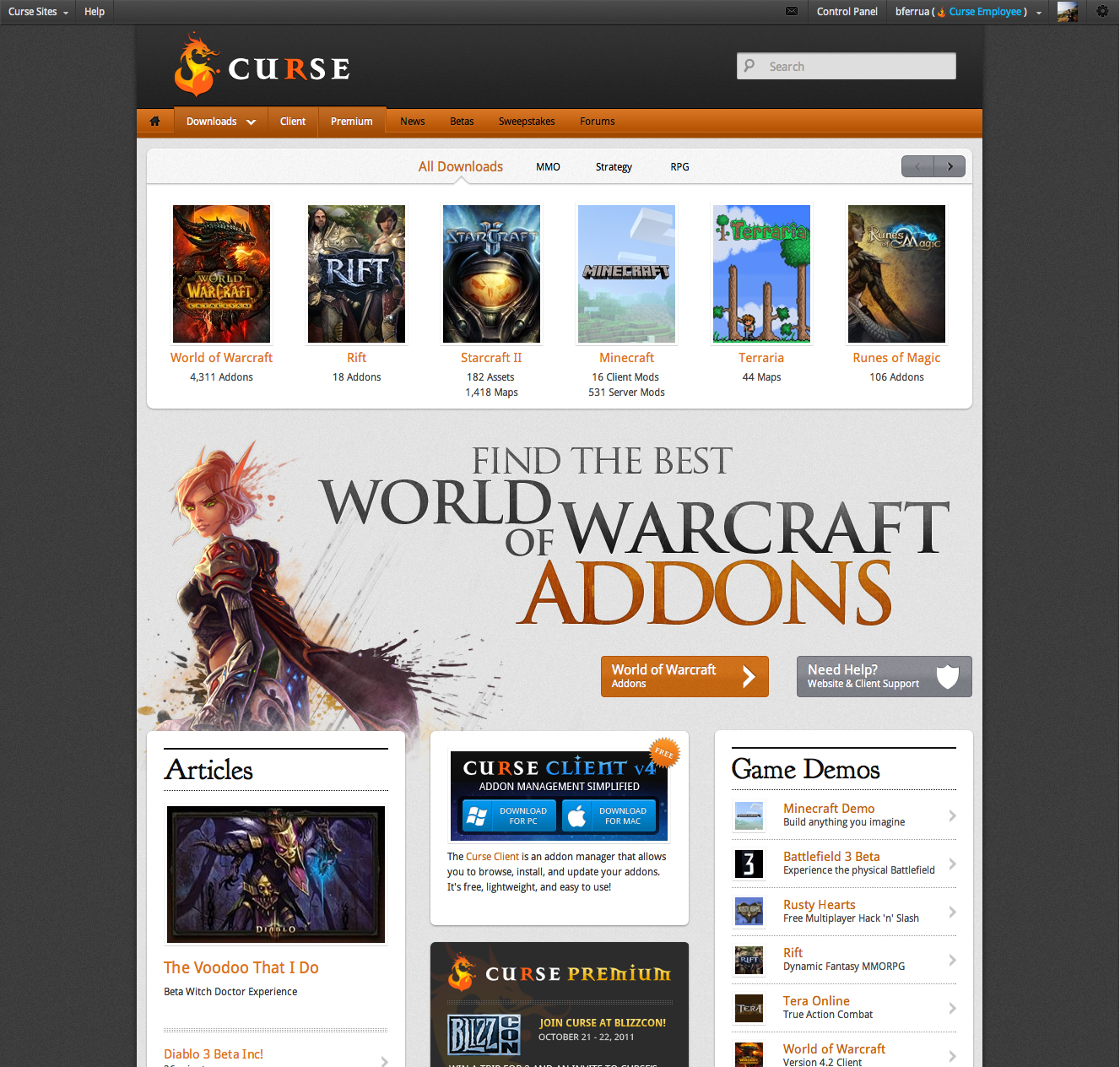 Curse is getting a new homepage soon, and we need your help! The site is undergoing a massive overhaul, with a lot of exciting features (yes, even Minecraft-specific ones!), and we would like you to head over to the beta testing page, and give it a try. Check it out, see some of the new additions we're including, and let us know what you think about them! Please note that some of the features in beta will not be active during the testing phase, as we are stream-lining everything to make it the very best it can be. Some of these additions will be worked on during the beta phase, so don't be surprised if certain features activate or de-activate periodically, as we clean them up!

The new homepage is designed to get you new game-related content as easily as possible, so try out anything you see that strikes your fancy! Like some things? Don't like others? Tell us about it!


The Curse beta page can be found here.

You can leave us feedback right here.