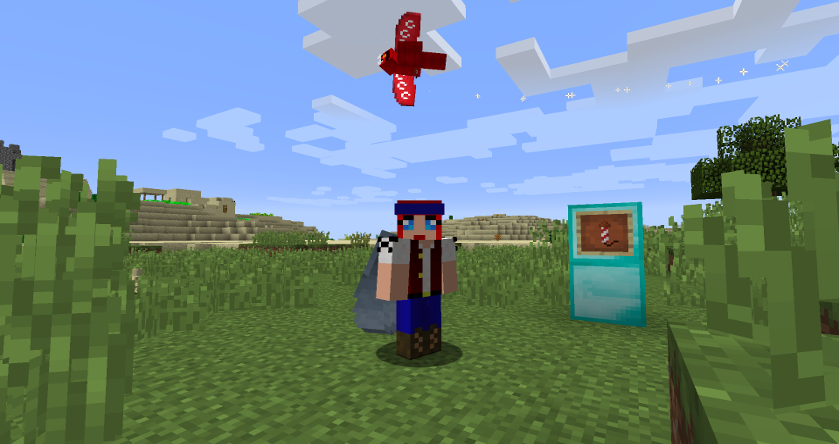 Snapshot season is here again! 1.11.1 has its first (and possibly only) snapshot, which adds a few new goodies, and fixes a lot of bugs.
The holidays account for a few new additions (the fireworks in particular, for example), but more still are there just for fun!
FEATURES
Change to combat mechanics

The crosshair attack indicator now always displays if fully loaded while looking at an entity (signified by an exclamation mark underneath)

Enchantment changes

New sword enchantment

"Sweeping Edge"
Up to 3 levels
Improves sweeping damage

Mending is no longer compatible with Infinity on bows

Iron nuggets

Crafting: 9 nuggets for 1 ingot and vice-versa

Many tools and items can now be recycled in furnaces

Gold and iron tools/weapons/armor/horse armor yield one gold/iron nugget each
Chain armor -> iron nugget

A fireworks feature

Right-clicking fireworks while flying gives a small speed boost
Firework rockets with an explosion now do damage

Death message: "<player> went off with a bang"
BUGFIXES
Please report any and all bugs you find in Minecraft to bugs.mojang.com. If nobody reports a bug, it could cause a time paradox!
To get snapshots, open your launcher and press the "New Profile" button. Call it "snapshots" and check the box saying "Enable experimental development snapshots" and save. To switch to the normal version, you can select it in the dropdown at the bottom left corner of the launcher. Back up your world first or run the game on in a different folder (See the "new profile" dialog).
Snapshots can corrupt your world, please backup and/or run them in a different folder from your main worlds.
Cross-platform server jar: Minecraft server jar