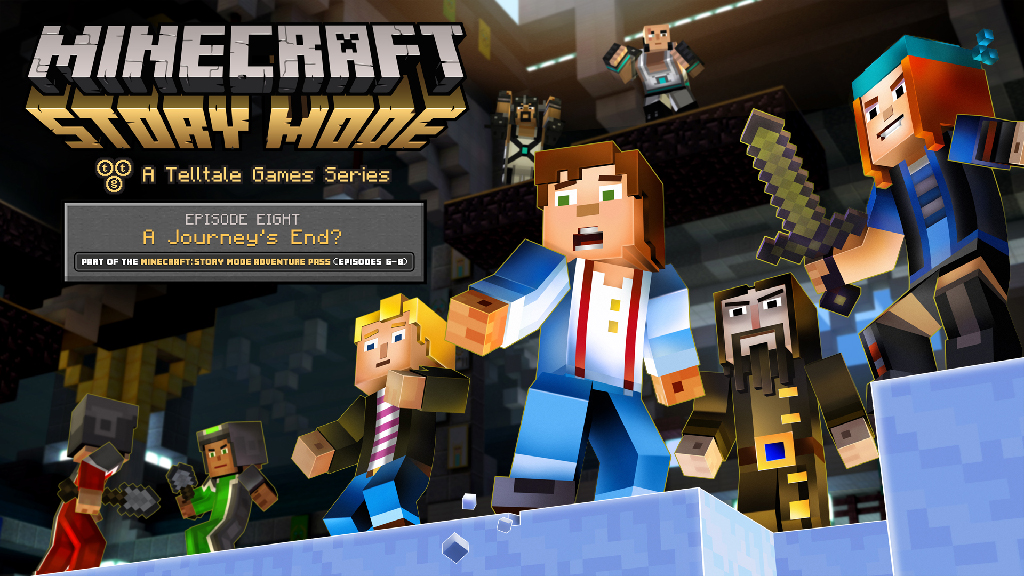 September 13th, 2016 will be a great Friday for Story Mode fans: Episode 8, Journey's End, will finally be live! That's the good news - unfortunately, it also means that the story is (as the title suggests) coming to a final close.
Surviving seemingly endless tribulations, including supernatural storms, malevolent intelligence, and worse, there remains one last, potentially lethal trial before the crew can find their way back through the Portal Corridor. Desperate to obtain the Atlas, Jesse's crew find themselves stumbling into the midst of a deadly tournament, in which people are forced to Spleef for their very lives, or else find themselves cracking quartz in the mines.
What governs the Games? How do they even work? So many unanswered questions (for now), but all will be answered soon! As a stand-alone episode, Episode 8 will be $4.99 (or equivalent), or included as part of the $14.99 Season Pass, which includes all three episodes of the mini-season. Neat!