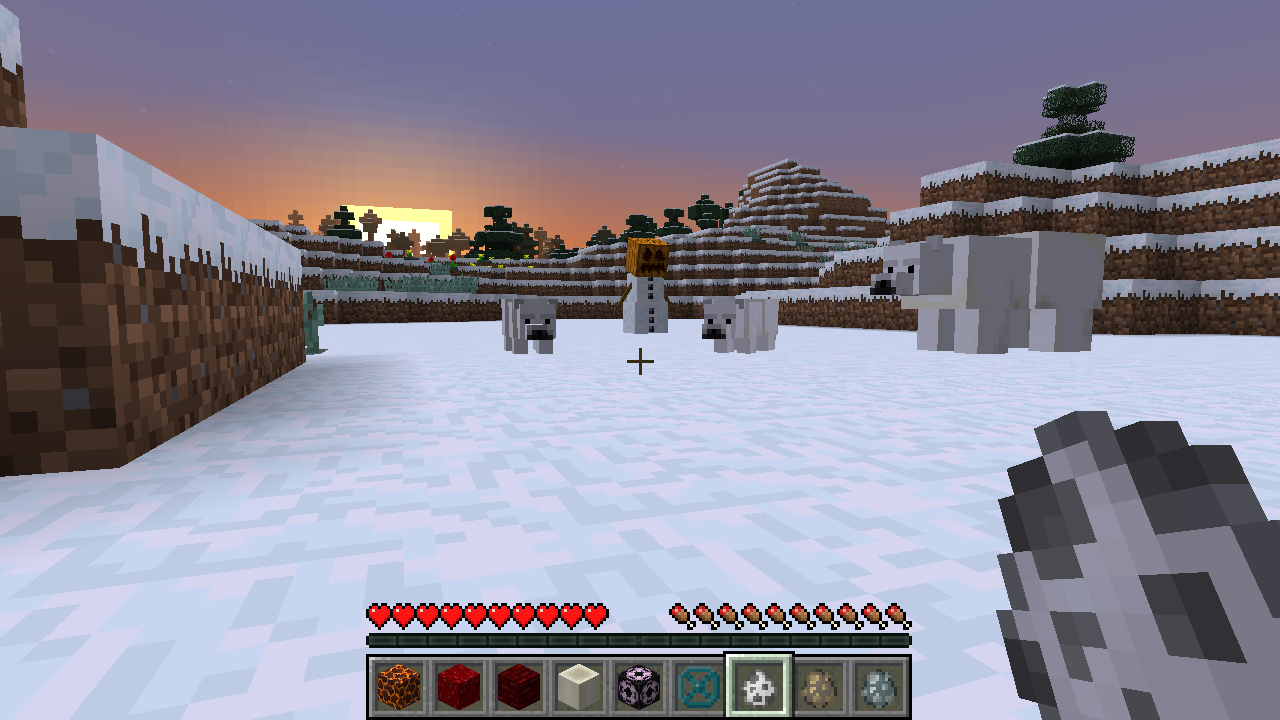 The long wait is over! The short wait is also over, but no one talks about that as much. It's just not as interesting to say, "I've been waiting for a few minutes, from the time I was thinking about waiting until now!" Waiting is hard.
So, what wait relates it's weight in greatness? This one - the very first ever snapshot for 1.10!
FEATURES
Polar bears in cold biomes, grown ups and cubs
Structure blocks for map makers and another new technical block to work with them
Technically they are not fossils, but that's what we call one of the new features
New auto-jump feature, can be turned on and off in the game settings
Some new blocks in the nether, one of them extremely hot
A new hostile enemy in hot and dry areas
Some relatively broken uses of relative coordinates are fixed and should work relatively well now
Use of absolute coordinates is absolutely identical to how it worked in older versions of Minecraft
Endermen started invading another dimension, no idea what they are up to
Changed abandoned mineshafts in mesa biomes, there seems to be something shiny inside*
BUGFIXES**
[Bug MC-89848] - playsound/sound engine pitch algorithm isn't working properly
Please report any and all bugs you find in Minecraft to bugs.mojang.com. If nobody reports a bug, then they don't dance, and they're no friends of mine.
To get snapshots, open your launcher and press the "New Profile" button. Call it "snapshots" and check the box saying "Enable experimental development snapshots" and save. To switch to the normal version, you can select it in the dropdown at the bottom left corner of the launcher. Back up your world first or run the game on in a different folder (See the "new profile" dialog).
Snapshots can corrupt your world, please backup and/or run them in a different folder from your main worlds.
Cross-platform server jar: Minecraft server jar
* Can you find it?
** Singular, "fix"