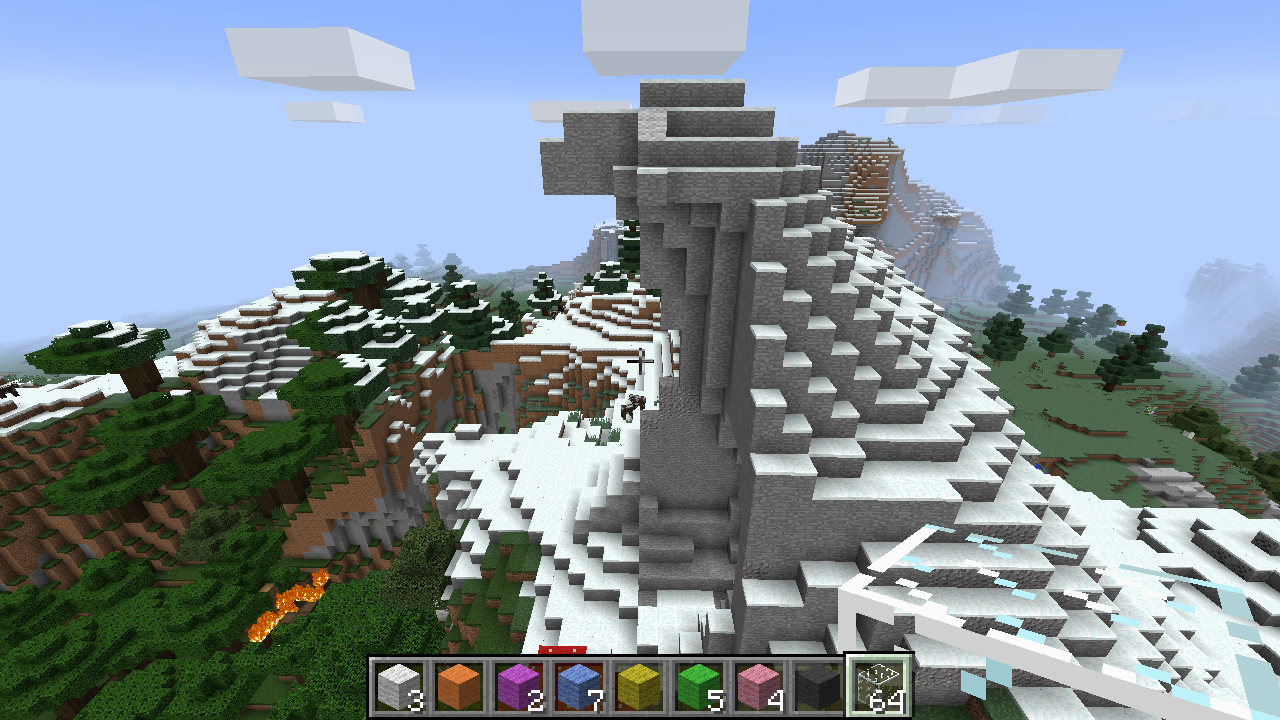 Does anyone else think that mountain looks somewhat like a sideways face wearing a hat, with long hair? Maybe it's a mountain that has been bitten in half. Either way, it's time for 1.9.3, pre-release #2!
FEATURES
The server is now more stable
The client is now more stable
Introduced a new bug
Made sure the new bug "should never happen"
Everything is now more stable
Unfortunately, there is no stable, so the horse will have to stay hitched to other things
BUGFIXES
Please report any and all bugs you find in Minecraft to bugs.mojang.com. If nobody reports a bug, it becomes a bird, which is the "word" (or so I hear).
To get snapshots, open your launcher and press the "New Profile" button. Call it "snapshots" and check the box saying "Enable experimental development snapshots" and save. To switch to the normal version, you can select it in the dropdown at the bottom left corner of the launcher. Back up your world first or run the game on in a different folder (See the "new profile" dialog).
Snapshots can corrupt your world, please backup and/or run them in a different folder from your main worlds.
Cross-platform server jar: Minecraft server jar