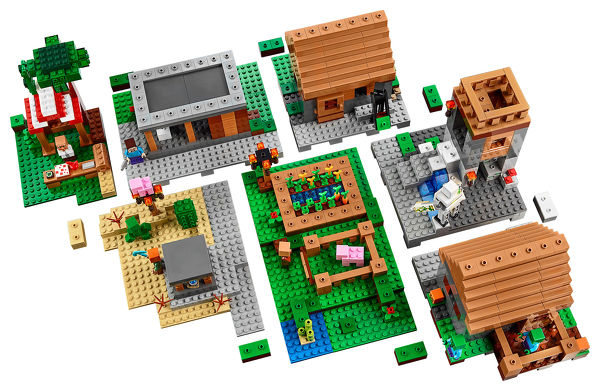 Can't get enough Minecraft? Need something more to round out your incredible Minecraft LEGO collection? If you have £170 to burn, consider grabbing this LEGO Village set, coming out some time in June of 2016!
The set will have around 1600 pieces total, and as the picture above shows, a diverse set of biomes to choose from. Any existing sets should mesh nicely here! Additionally, the set is expected to come with a pair of villagers, Steve and Alex, a zombie, a creeper, an enderman, and to protect the village, an iron golem. One stand-out is the trading post - which in-game villages don't have - which is meant to visually represent how villagers trade in-game.
£170 (around $244 USD) is a bit pricey, but if you are looking to round out your Minecraft LEGO set, this is definitely a must-have. Keep an ear to the ground in June!