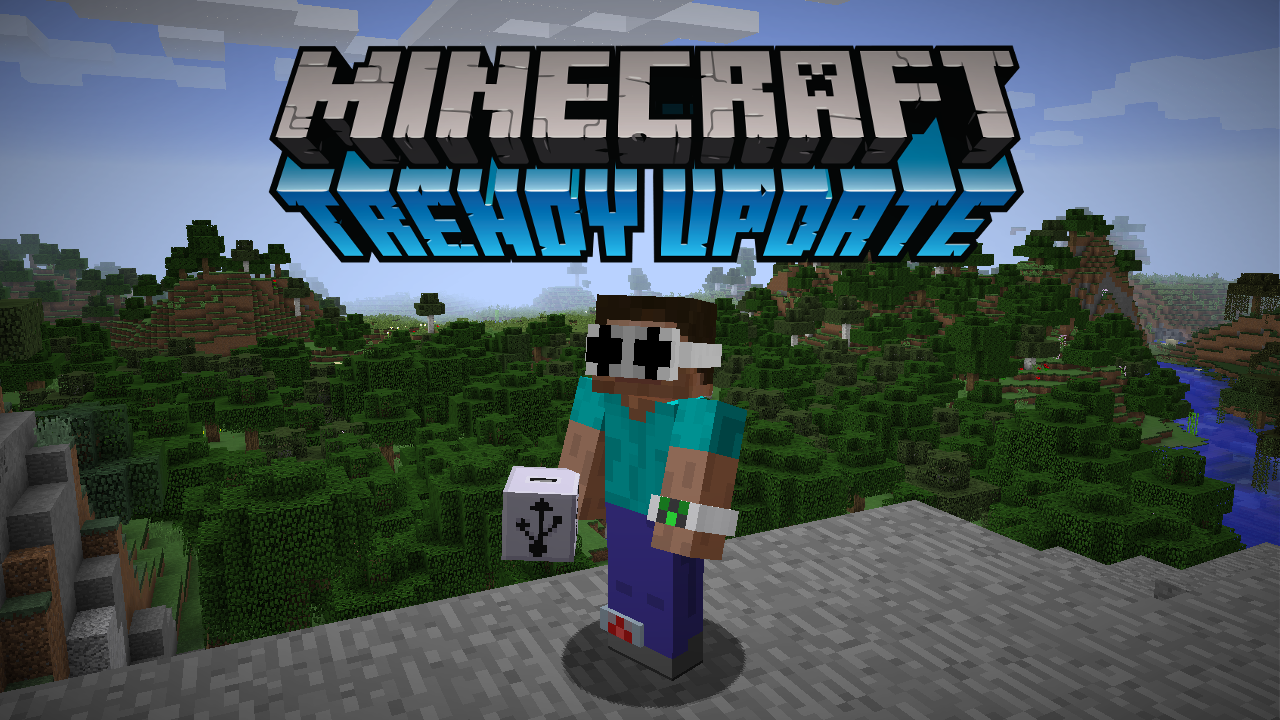 1.9.2 literally launched yesterday, but Mojang isn't slowing down! In a move meant to address bringing Minecraft up to standard with a 2016 game, many awesome new features are packed into the Trendy Update.
Before you ask - yes, the items listed below do work! For example, the trendy glasses will give you a 3D overlay map in your field of view, and it moves in real-time as you do! Pretty crazy stuff. Now, we just need to find out what the ankle bracelet is for...
FEATURES
Monsters will now be equipped with the latest gear on the market. What market? The monster market.
New tools that once you use them, you can't remember how you could live your life without them. They may even not come off! But why would you want that anyway?
Never miss any important information! What's important? We don't know, so it will tell you everything. With sound!
All these gadgets will need more power, so we've added a USB Charger Block to help you out
Digitalized Herobrine
Removed Herobrine
Please report any and all bugs you find in Minecraft to bugs.mojang.com. If nobody reports a bug, creepers might end up using a Palm Pilot instead, and no one wants that.
To get snapshots (or, in this case, the pre-release), open your launcher and press the "New Profile" button. Call it "snapshots" and check the box saying "Enable experimental development snapshots" and save. To switch to the normal version, you can select it in the dropdown at the bottom left corner of the launcher. Back up your world first or run the game on in a different folder (See the "new profile" dialog).
Snapshots can corrupt your world, please backup and/or run them in a different folder from your main worlds.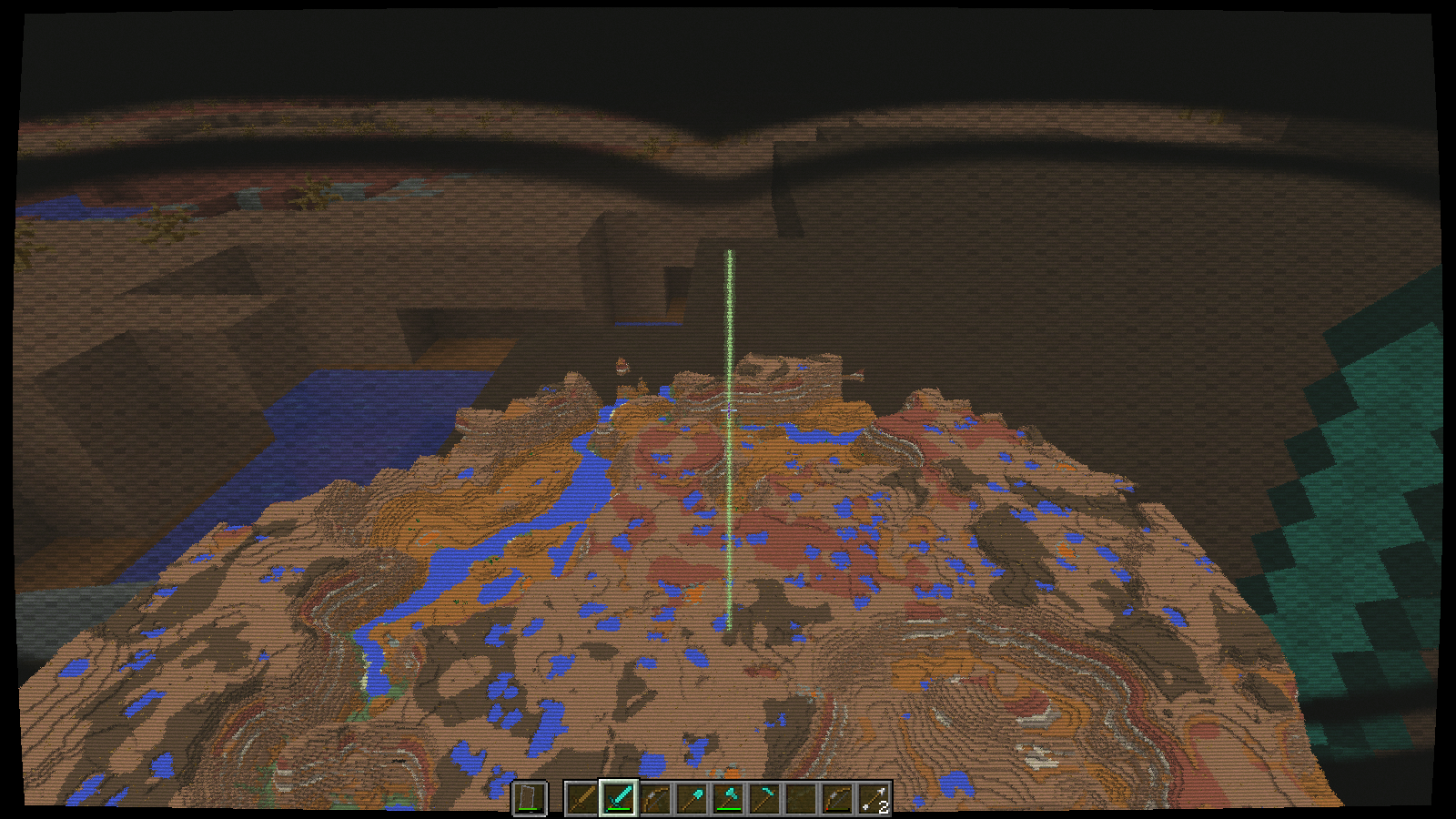 I wasn't kidding about that real-time 3D map, this is seriously cool