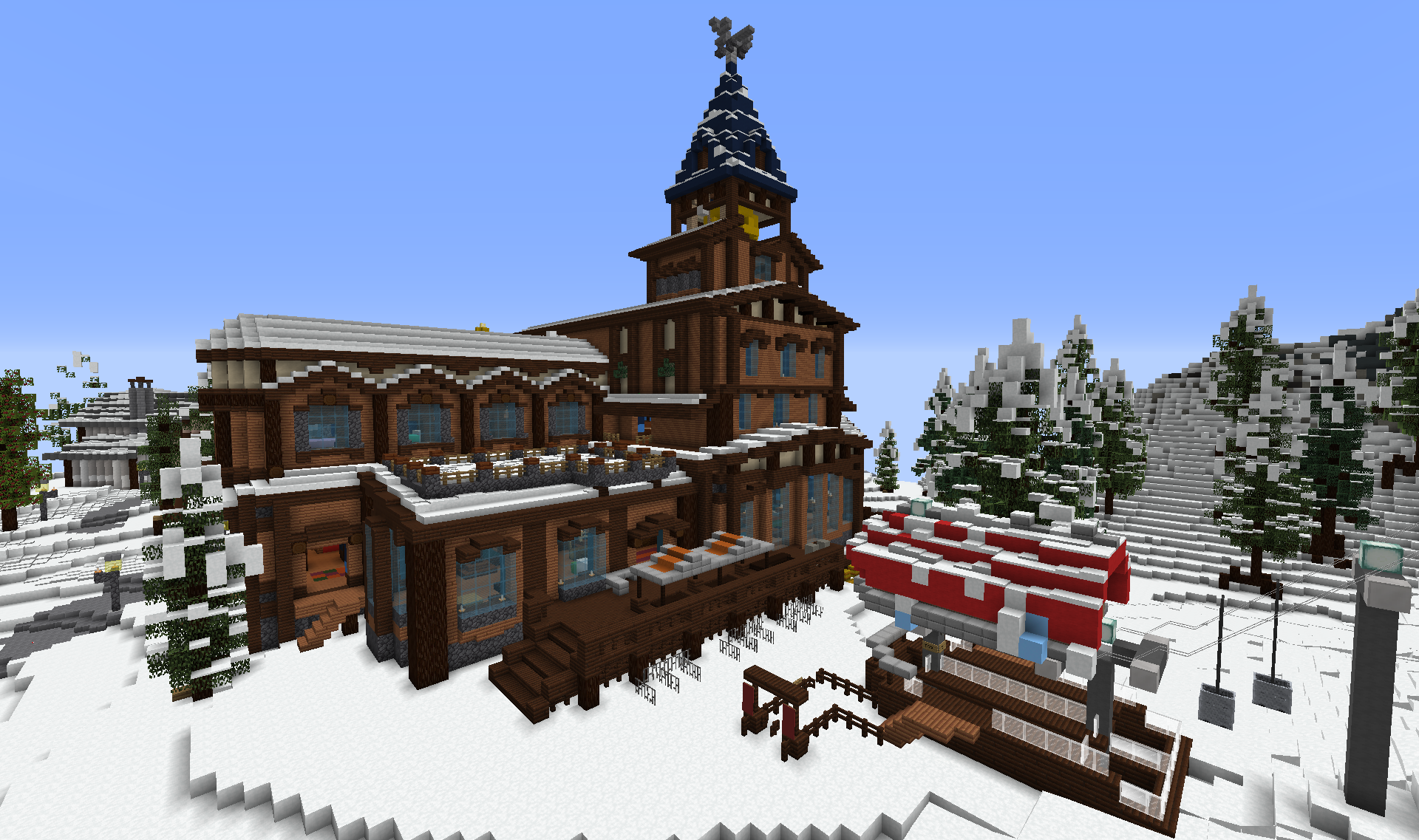 Mojang is starting off the holiday gifts early this year, with some free trials of Minecraft Realms, along with a pretty heavy price drop!
WAIT, "REALMS"?
Realms is a safe, simple way to enjoy an online Minecraft world with friends. Realms worlds are always available and only open to people you invite, so you don't need to worry about mean people blowing up your creations or stealing your resources. Only the host of the world needs to pay, and up to ten players can hang out on a Realm at any one time.
Realms supports loads of exciting mini-games and custom spawns, and the owner of the Realm can switch between them at will. For the moment, Realms is only available for the PC (Java) version of Minecraft, though it may see other versions of the game in the future.
SO, WHAT ABOUT THIS "FREE TRIAL"...
Anyone who hasn't previously owned a Realm can now sign up for a 30 day trial via the Realms menu in your client. This isn't a "free" offer that requires any personal information, credit card numbers, or anything of the sort - just sign up, and get the trial. That's all there is to it!
ALRIGHT, SO WHAT ABOUT THE PRICE DROP?
A 30 day subscription to Minecraft Realms used to cost £8/€10/$13. Now it's a mere £6.99/€8.99/$9.99.
A 90 day subscription used to cost £21/€26/$35. Now it's only £18.99/€23.99/$26.99.
A 180 day subscription used to cost £38/€46/$62. Now it's just £33.99/€42.99/$47.99
You can also pay for Realms on a recurring subscription. Pay for Realms this way, and you'll end up paying the same per month as if you bought a six month bundle. On a recurring subscription, Realms now costs £5.59/€7.19/$7.99 per 30 days.
WAIT A MINUTE, I BOUGHT MY REALMS SUBSCRIPTION AT THE OLD RATE! THIS ISN'T FAIR!
Mojang thought of that, too! They are compensating anyone who's purchased or topped up their Realms subscription in the past 45 days. If you bought 30 days of Realms since November, you get a bonus 15 days. Anyone who's bought 90 days gets an additional 45 days free. Also, if you invested in 180 days of Minecraft Realms, you get a whopping 90 days free-of-charge.
In addition, all Realms pre-paid cards will now give you an extra 10 days of subscription.
There has never been a better time to try out Realms, to see if it's a fit for you. Mini-games, cool spawns, procedurally generated worlds, and online fun via our 100%-official-online-world-solution await you. Go for it!