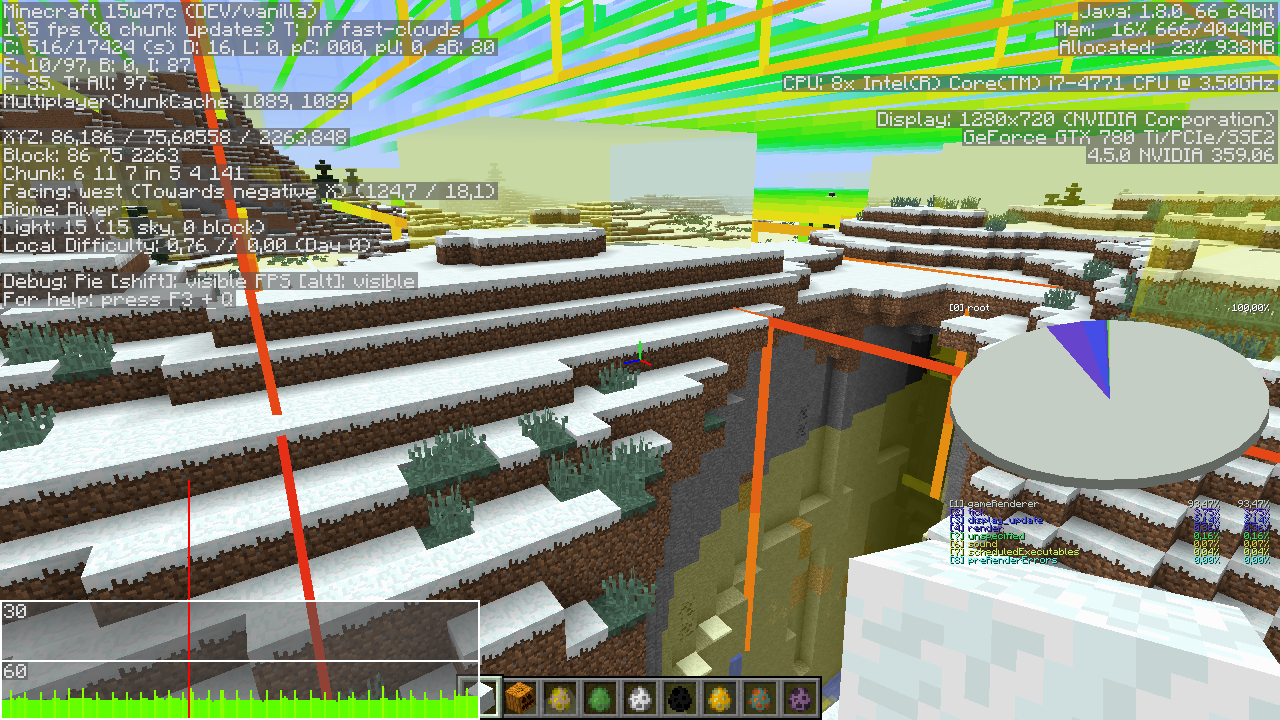 Snapshot time! As fewer features get added with the impending approach of 1.9, so too are bugs squashed with increasing frequency. Still, some nice changes were added, give them a look!
FEATURES:
Debug feature (seen above)
Improvements to doors, massive improvements to pathfinding
Use shears on snow golems, a derpy thing happens
BUGFIXES:
Please report any and all bugs you find in Minecraft to bugs.mojang.com. If nobody reports a bug, the bug remains undiscovered, and then proceeds to surprise everyone who hasn't found it yet!
To get snapshots, open your launcher and press the "New Profile" button. Call it "snapshots" and check the box saying "Enable experimental development snapshots" and save. To switch to the normal version, you can select it in the dropdown at the bottom left corner of the launcher. Back up your world first or run the game on in a different folder (See the "new profile" dialog).
Snapshots can corrupt your world, please backup and/or run them in a different folder from your main worlds.
Cross-platform server jar: Minecraft server jar