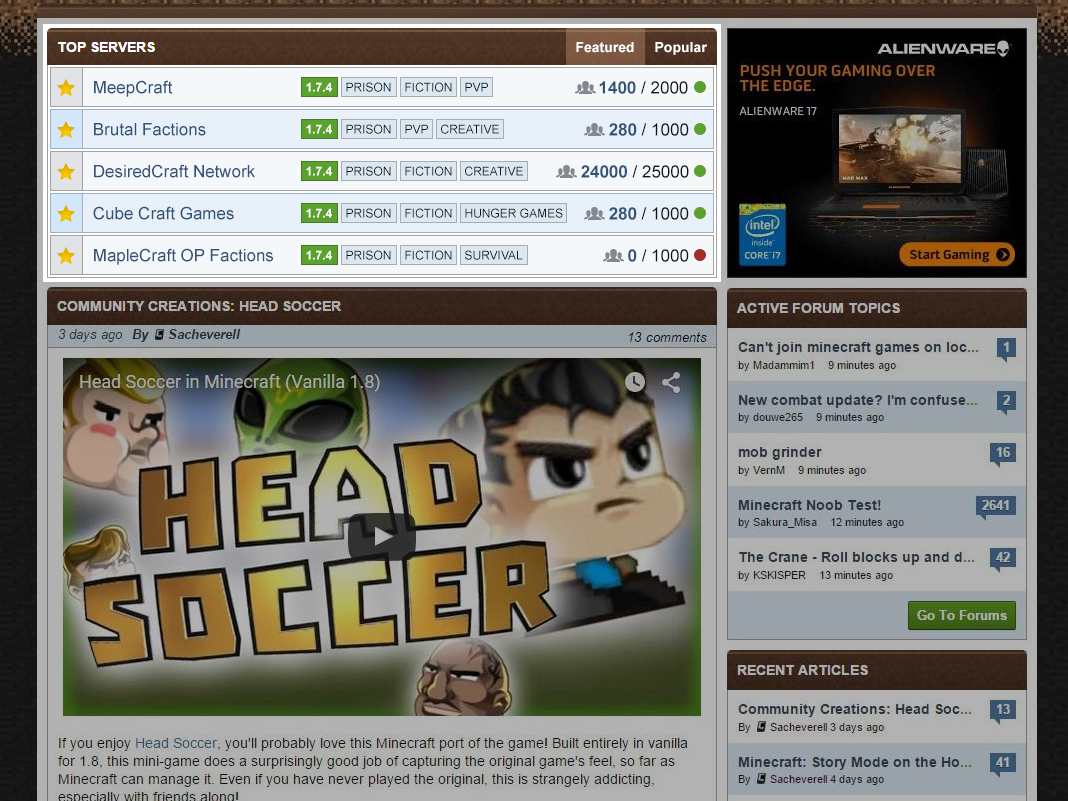 Nearly everyone likes playing Minecraft multiplayer, because it's always more fun with more friends! Still, it can be a daunting task to find just the right server sometimes. Fortunately, we have recently released a helpful forum tool for just this scenario, the Minecraft Forum Server List!
The Minecraft Forum Server List is the place for Minecraft players to find the best Minecraft Servers, and the place for Minecraft Server operators to find the best players. There's a wealth of ways to find your new Minecraft home, search by Popularity, Country, Tags and more. Want mcMMO servers? We've got them! Creative, Pixelmon, Feed The Beast? Those too, and many more. Hover your mouse over "Other" at the top of the server list for a drop down full of filtering options.
If you're looking for a quick fix, the front page features the top 5 servers currently listed, which periodically updates. Consider dropping by, and checking them out.
This is great for players, but what about server owners? If you run a Minecraft server, adding your server couldn't be easier! Click Add Server from the Server List homepage, and follow the instructions. If you're looking for even more exposure for your server, then check out the Featured Server Auction system for more information on how you can reach even more of our millions of Minecraft Players!
Want to know more about the Server List? Check out these helpful links!