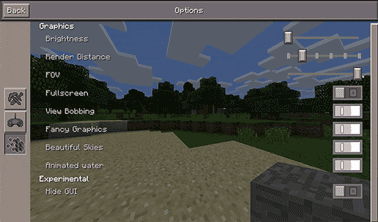 Windows 10: Beta Edition has an update today! Changes are largely based on player feedback, plus a few bugs that needed ironing out. Give it a try, and see what you think!
NEW THINGS
OTHER THINGS:
Anvil UI works better- you can access the main UI while renaming/repairing & can place items in the second slot
Minecarts don't disappear when you enter the nether
"Repopulation" achievement fixed
Squid able to be pulled with a fishing rod
Creative world saves can be imported to the Trial version
Nether brick slab now craftable
You can keep chatting with your friends when you get on a boat
Fixed spawning/respawning in the Nether & in flat worlds
Mining emerald ore fixed for correct pickaxe types
Custom skins tab fixed
Enchanted books now include enchantment names
Fixed scenario where writing signs would cause the game to crash
Fixed issues with furnaces & chests not working
Fixed crashes when players repeatedly entered & left the Nether
Audio file fixes
Fixed crashes for players with non-ASCII characters in names.
Fixed world progress saved game issue.
Report bugs here: Minecraft issue tracker.
Give feedback here: Minecraft Windows 10 Beta Edition Feedback