Welcome to XTREMEOWNAGE.COM!
no Whitelist

enjoy playing with all your friends as long server capacity aint reached



Teamspeak

stop wasting time on typing, talk with all of your friends about having fun



Creative + Survival
get a big plot to build on creative and
try to survive in survival on the SAME server!

Bukkit
many Plugins to enhance Playfeeling and insure Player Security as:
Economy - use money to trade with players and getting paid for jobs
LCW - protect all your chests, doors with a lock
Faction - Group up with your friends and declare war to your enemies. Take over their land!
and many more...!

least but not at last: a VERY nice staff

many mature admins and mods around to help you in need. Contact them via Forum or ingame, they will help you if they can, for sure!



good Rank and uptime tells you everything you need!

summary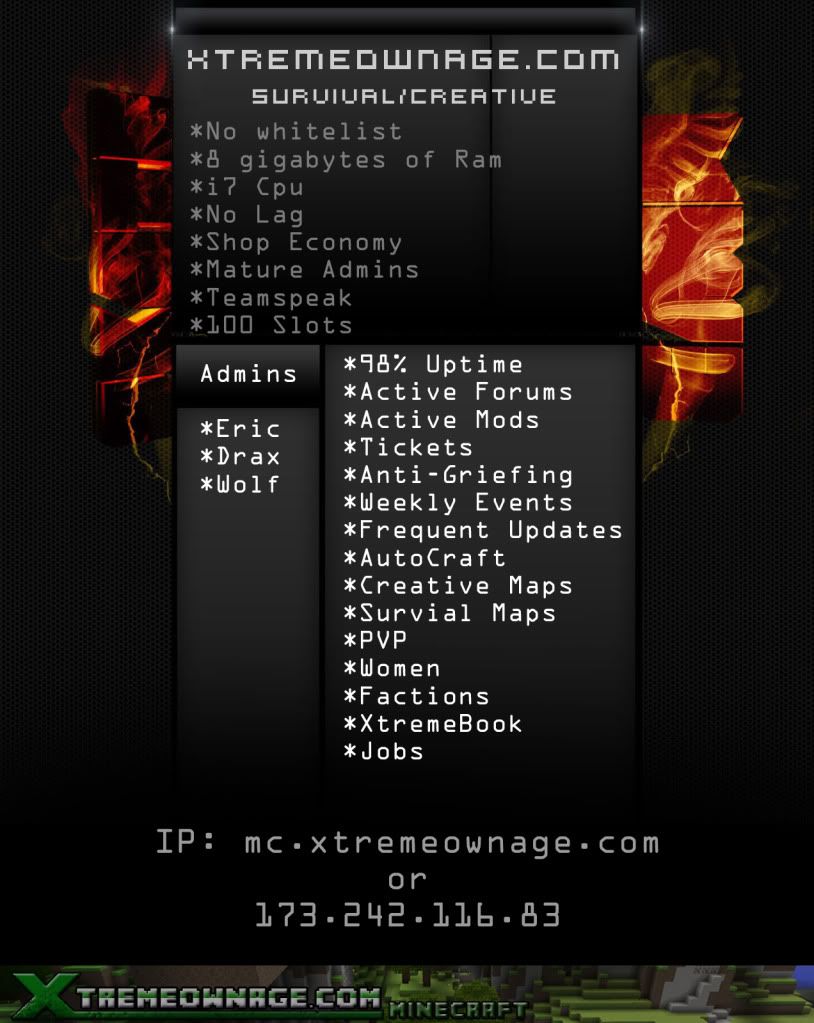 So join today on http://xtremeownage.com/forum/
for more information. We will wait for YOU!