Hey guys!
A bunch of us at Penny Arcade have gone nuts over the game, as is to be expected about giant virtual legos. About mid-September, I set up a server for our exclusive use over there, and in that time we've built some stuff that is, in my humble opinion, pretty impressive.
PREFACE:

By now the Cult of Rapture server has made its rounds on the internet and gotten all of the attention it well and truly deserved. However, back when I first set the server up, most of us hadn't caught wind of it yet, so we set about making Rapture on our own. Fast-forward a week later, and we'd dug an absolutely mind-blowing hole in the bottom of a natural ocean that the map generator provided us, and we'd started to build an immense city at the bottom.
We were not trying to precisely duplicate Rapture. Given that the build server regularly hosts 30+ people, trying to precisely recreate a game that some might not have played didn't seem like a worthwhile endeavor. What we did, instead, was try and retain the
flavor
of Rapture, while still enjoying the process of making our own original creations. Obviously, this means we have structures that did not exist in the game - such as our giant Surface Recreation Dome, which is one of the main hubs of the city. With that said, we're still tremendously proud of our accomplishments so far, especially considering it was all done by hand.
About a week after breaking ground on Rapture, we started to find building underwater a little tiring because of the absolutely terrible visibility underwater. The gameplay trailer for Bioshock: Infinite had just come out, and a couple of us were impressed as hell with the way Columbia, the game's flying city, looked. You can probably guess what happened - a number of players started making the superpatriotic flying city. It has grown
exponentially
probably way more than Rapture has, and in my opinion it is terribly cool.
Just like Rapture, we were not trying to make any kind of precise recreation. However, we did learn from Rapture's mistakes; having a ton of people build a city however they wanted generally turns the place into a maze
really fast
, particularly underwater. Instead, we designated a couple people as 'platform builders' who then built the foundations for Columbia's buildings, and carved the top of these platforms into plots, where players could build whatever structures their hearts desire.
We're anxiously awaiting the day that minecarts work properly in SMP so that we can add a working skyrail system in. :smile.gif:
I just want to emphasize that
all of the construction on the map is done by hand
. Nothing was editor'd in. Admins and mods on the main build server
do spawn blocks
for people when needed, but only for things that can't otherwise by regularly attained such as ice blocks or lava. If they want any gold, diamond, rock, whatever, that is regularly available in the map, it's up to the player to get it.
The
map itself
has been edited. When Columbia and Rapture started to become gigantic, we found we were having a big problem - these megacities started to butt up against other people's work, and things were generally getting crowded. On September 25th, I took it upon myself to make a brand-new map for us to play on, and with the game's natural map editor, MCEdit, and NBT Forge I crafted the landscape you see on the server now. I removed Rapture and Columbia from their original, hand-dug spaces on the old map, and inserted them into the current one after making appropriate room for them. Nothing else from the old map was saved, because most of the players wanted a fresh start.
To try and keep things
somewhat
organized, I carved a 6-wide canyon around the edge of the map down to bedrock, because otherwise people would get crazy lost looking for things outside the boundary. Right now, my players are restricted to within this boundary. In the future, I might take it down and expand the 'themed' areas (lava, snow, desert) out a little more, depending on our needs. The server population is booming now.
Enough talking!
THE MAP:
Updated October 1, 2010.
A full size isometric render:
http://www.fusedcreations.com/adam/colr ... er_007.jpg
THE SERVER:
worldexpo.dyndns.org
This server has BUILDING DISABLED. It is intended ONLY FOR TOURISM PURPOSES, because we would like to have a public server for people to see what we're up to.
The server will be updated to reflect the main build server every 48 hours, or however often time allows me to do it.
SO WHY SHOULD I CARE?
Some screenshots of the stuff that's around the server to maybe entice you to come explore.
RAPTURE: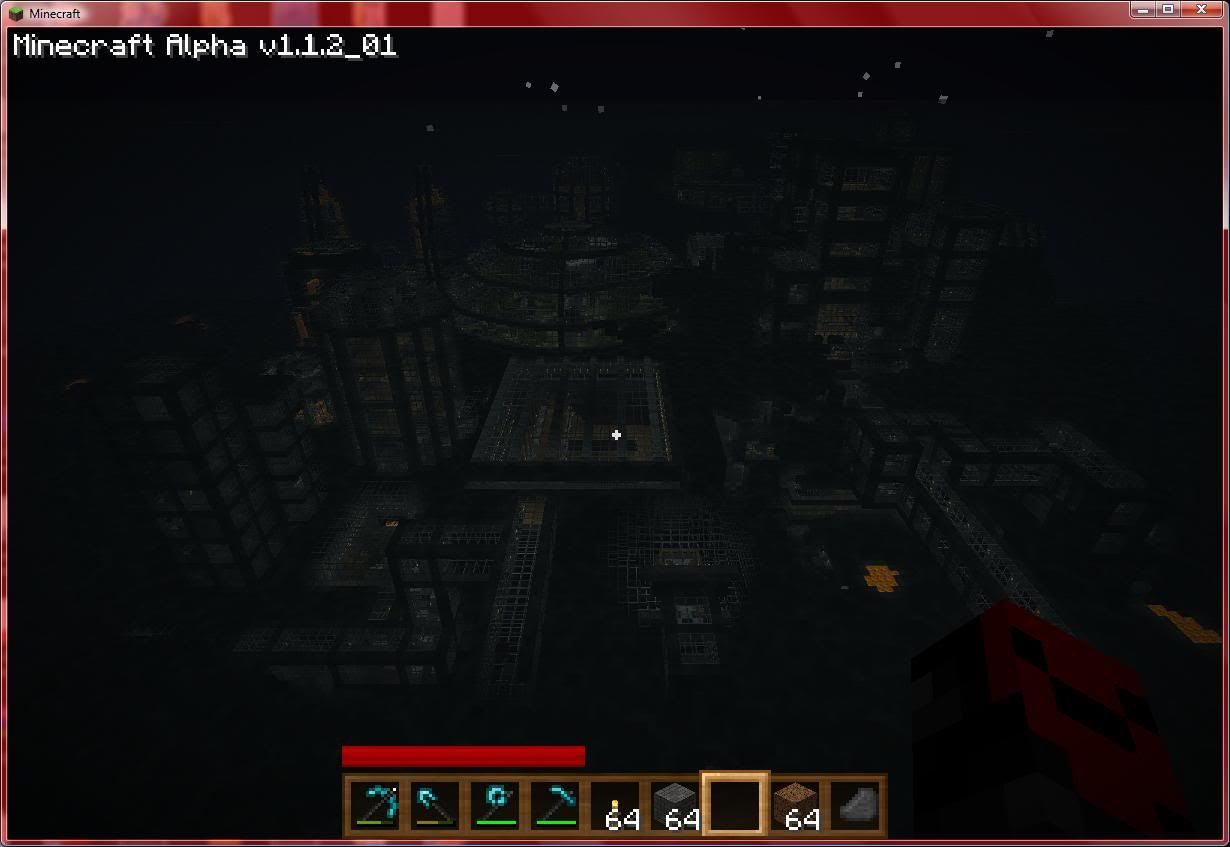 One of the dome being excavated, just because it's sort've crazy how much it's grown:
COLUMBIA: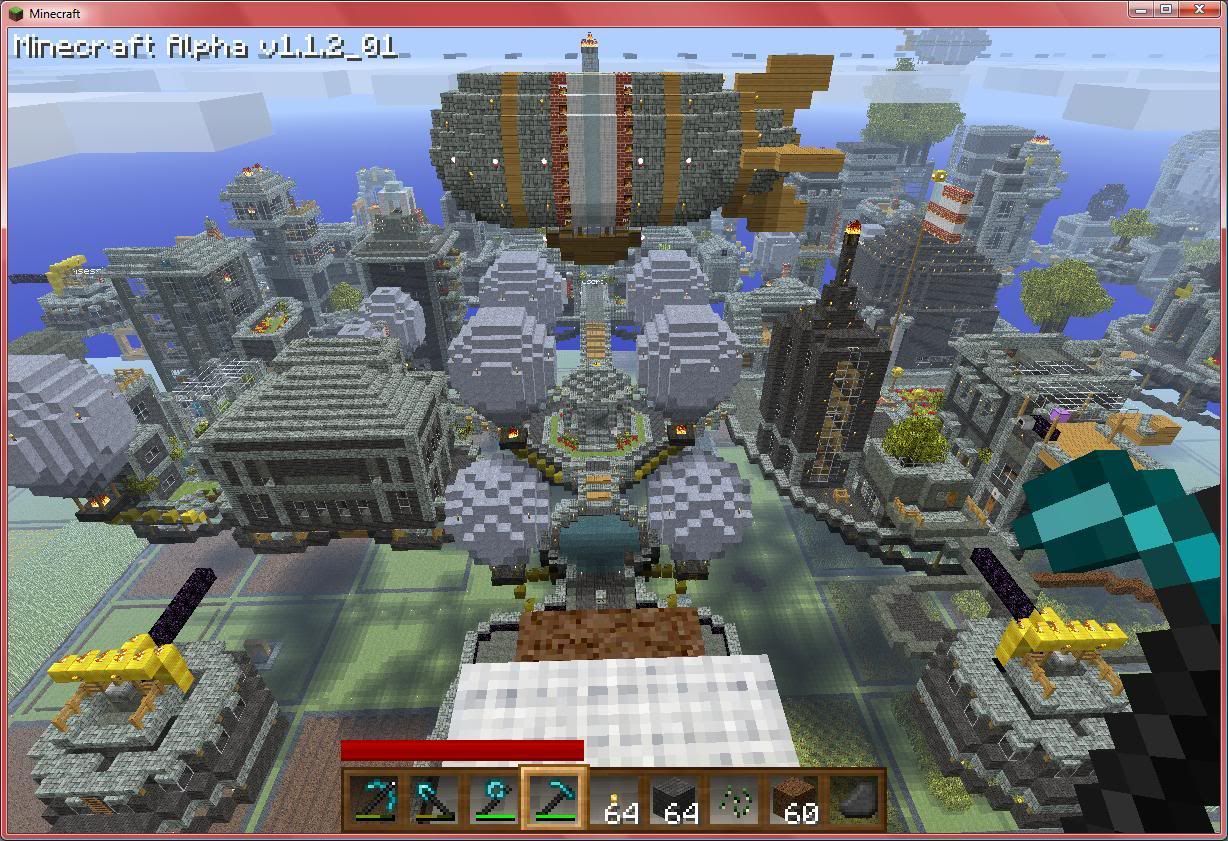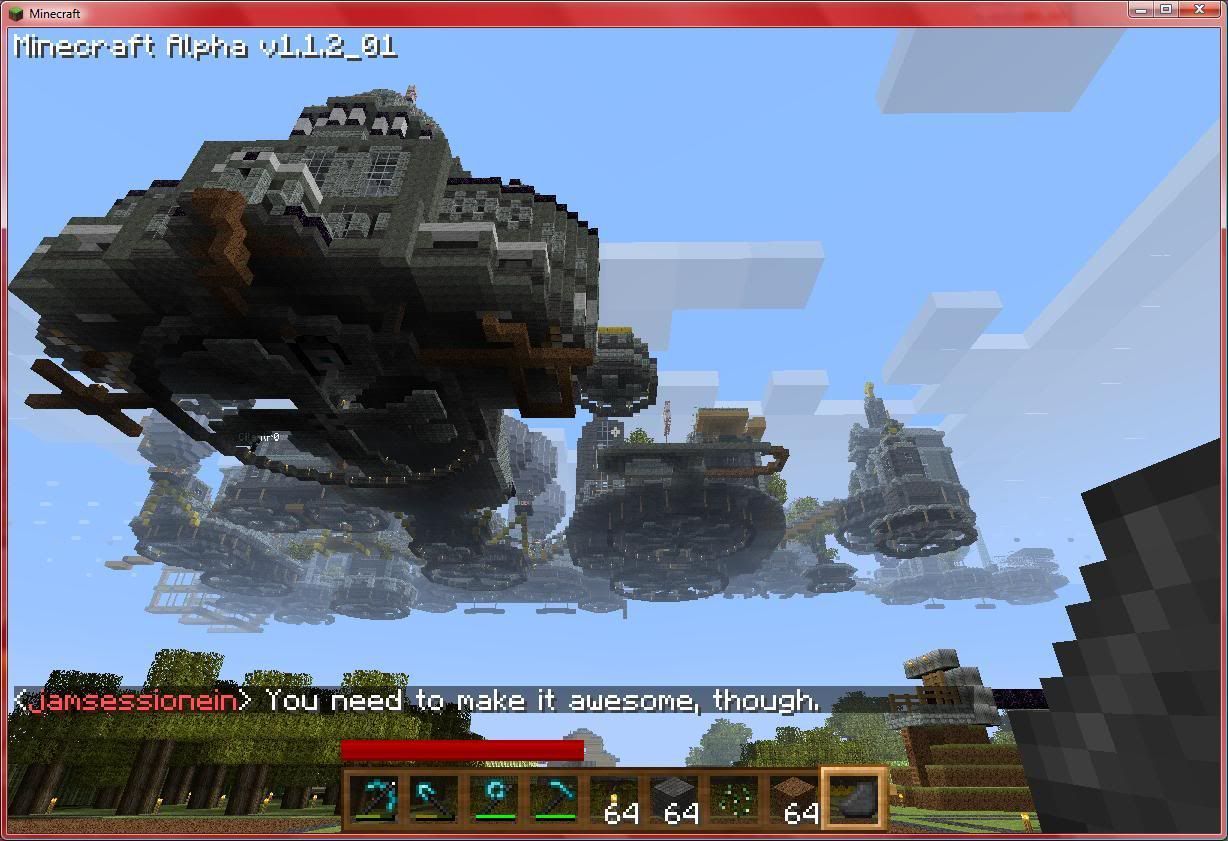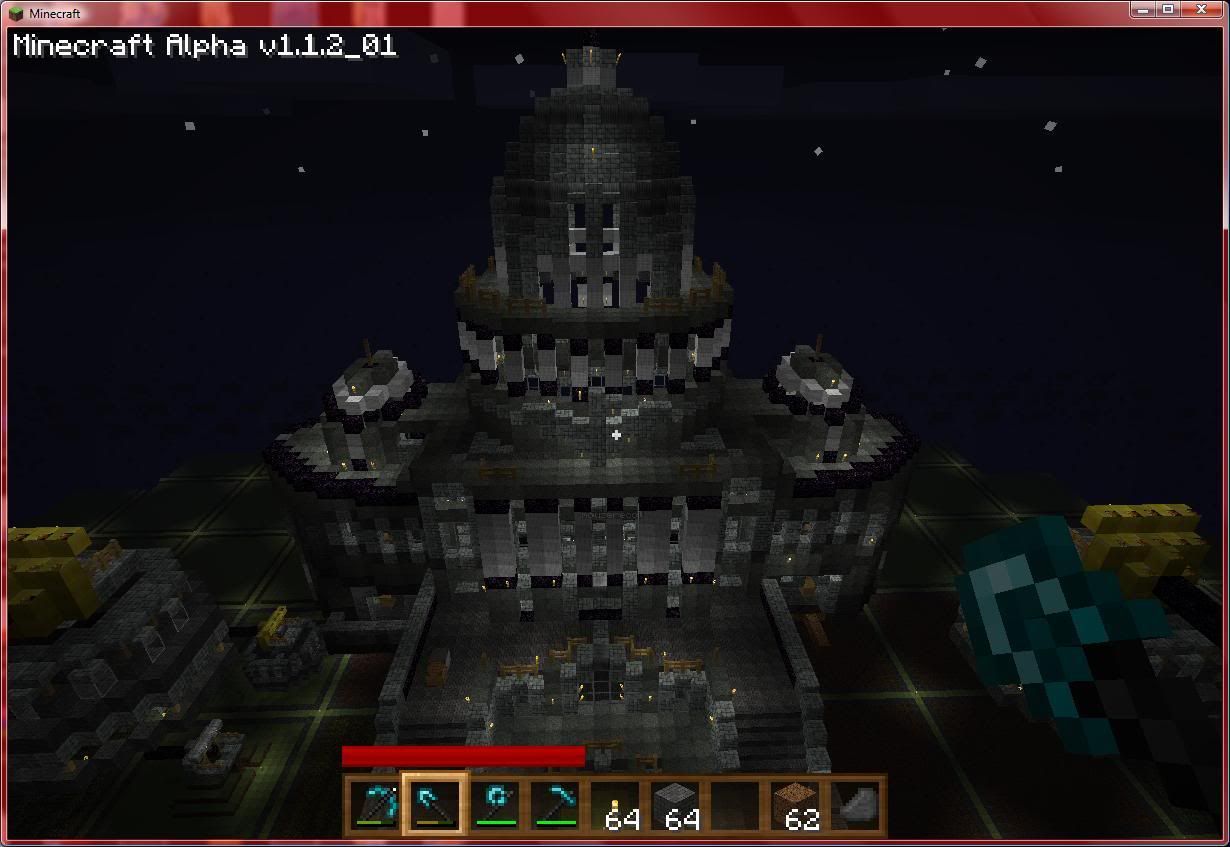 RANDOM GODDAMN WHALE:
And so on. The server is just littered with cool stuff that people make. Half the time I am on it I just wander around, myself, looking at the stuff that pops up. With 30 regulars a night (and growing), things tend to appear, and quickly.
AVAILABLE COMMANDS:
/warp <destination>
: This was implemented because there is a
lot
of stuff built all over the place, and the number one question people would always ask is "Where is _____?", usually followed by "I'm lost :(".
The current destination options are:
HOME, RAPTURE, COLUMBIA, DOME, EMBER, LAVALAND, DESERT, ARCTIC
. The Dome is located within Rapture; first-time visitors are encouraged to use the Rapture point to enter via the lighthouse for the full effect.
/sethome
: Similar to how warp functions, it allows you to set your own
personal waypoint
that you can reach by typing
/home
. You will land within 2-3 blocks of where you are when you set the point.
/kit
: Simple item kits that will furnish you with a variety of things. The only one available currently is
/kit boat
, which will produce a boat to help you get around the map.
/playerlist
: Allows you to see a list of all of the players who are currently online.
/compass
: Shows you your current heading (as of when you typed the command).
/motd
: Will simply repeat the Message of the Day in the chat log for you.
I think I covered all the bases. If not, I'll edit stuff in later.
Enjoy!