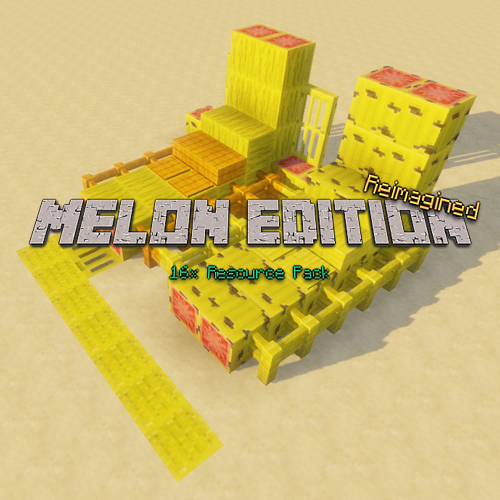 Melon Edition Reimagined
16x Resource Pack for Minecraft 1.13
Originally created by
nugget_cake
What started off as an Aprils fools joke, to play on a small community server became the project that kick started my friends resource pack designing. Melon Edition is a fun resource pack that aims to replace pretty much every texture, with something melon related... Whether that's the juicy inners of a Birch log or the fruity appearance of diamond and emerald blocks, every texture, will eventually feature something fun, unique and unusual!
I've created this thread, despite the project not being anywhere near complete just yet - To gather feedback, thoughts and ideas on how to expand or improve on the pack.
Thank you for stopping by and reading!