Bio
---
About Me
Hello! Name's Frits191.
I am a Sectional Moderator for Minecraft Discussions.
I have moderated MC Discussion since 07/July/2013 and onwards! (1 Year+ currently :D)
You might see me going through topics in discussions, or you'll see me helping people in support!
I usually listen to music (I love hardstyle!), and I play a lot of games.
Whatever I'm doing, if something's bugging you, feel free to ask for help!
Remember: If I gave you an infraction and you are not sure why, feel free to ask!
I will gladly explain to you why you received your warning/infraction.
Rules
New to the forums? Not sure if you are allowed to advertise your server/youtube channel?
Read the rules first!
Contact
Need to speak to me?
Do you have a burning question which needs an answer?
You will most likely find me on:
you can also send me a PM!
Have some gifs!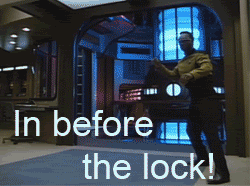 Interests
MLP, Coding, Minecraft, Hardstyle, Fallout, Anime, doctor who, generally doing nothing
Location
The Netherlands
Profile Information
---
Minecraft
frits191
Xbox
frits191
Steam
frits191
Contact Methods
---
Skype
mm.maurice