Hi, This is the first custom content I've placed on the forums, so sorry if i sound nooby.
Anyway...I recently downloaded KodaichiZero's
Clay Soldier Mod
*Copyright to Kods*

excellent work Kod, it got me thinking, I want a organized battleground. So i went and downloaded
Tykens Value Meal
and picked dirt. It took me around 3 hours, and this came out. (well the first battlefield took 2 stupid redstone...) I'm sorry if the redstone to open the doors is a bit messy but you gotta keep in mind, its testing. Anyway so please download and check 'em out. To the left of you there are chest filled with Soldiers in 64 stacks and every single one. PS: there is a buried treasure on the map for you non-Singleplayer commands/Too many items users

My challenge to you~
After finishing the map, I got thinking, other people should be able to strut their stuff to the public. So, if you've got a idea in mind and you willing to put it to work go and download this map and build your own addition to it! There are rules though.
1. No profanity, this means no racism or no inappropriate themes. I WILL be searching the map, I will find it so don't bother
2. Nothing stupidly small and a waste of my time
3. No destruction of others creations.
4. Follow the format of the other arenas or close. Play to see em!
5.If you do wish to strut your map making skills, add your arena on to the Map I'm presenting to you.
Other than that, have fun!
Please make big projects, Bigger than my Pissed-Off Pistons
Send me a PM with the map, Ill test it and add it in.
PICTURES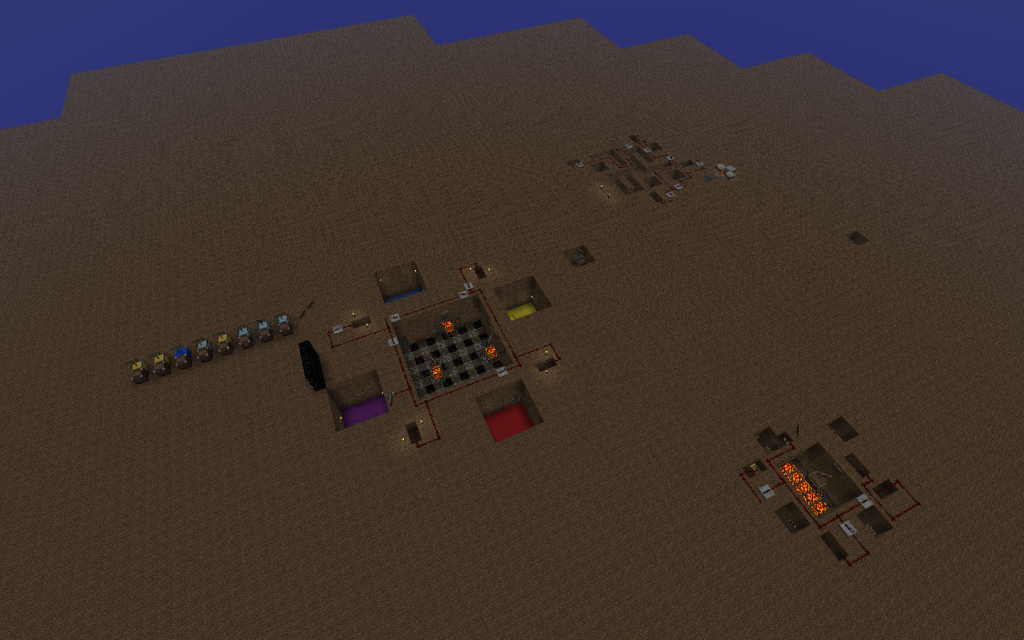 A little overview of the 3 Battlefields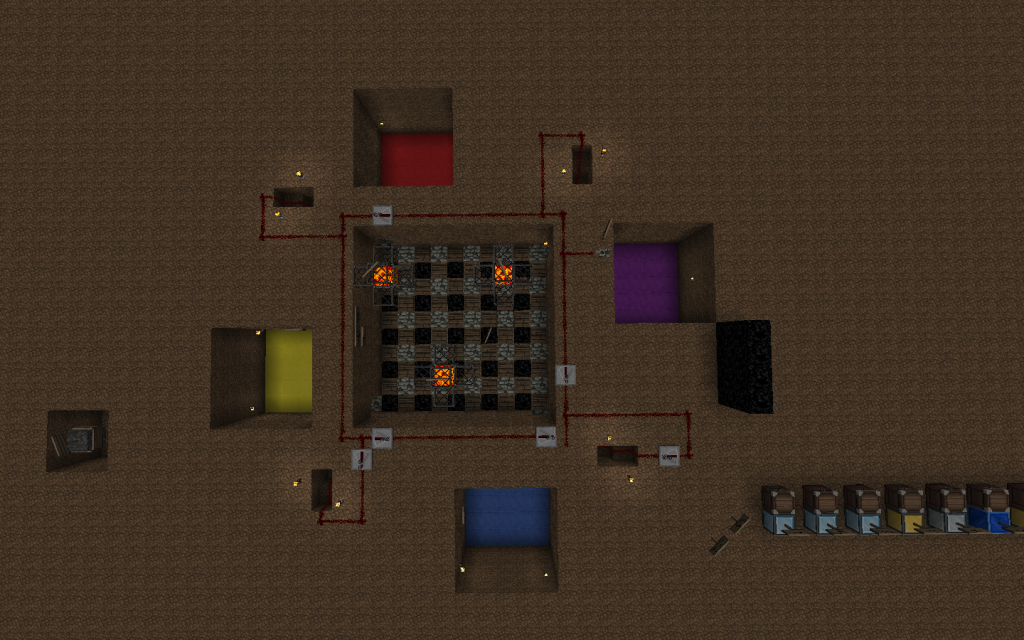 Overhead View of Pissed-Off Pistons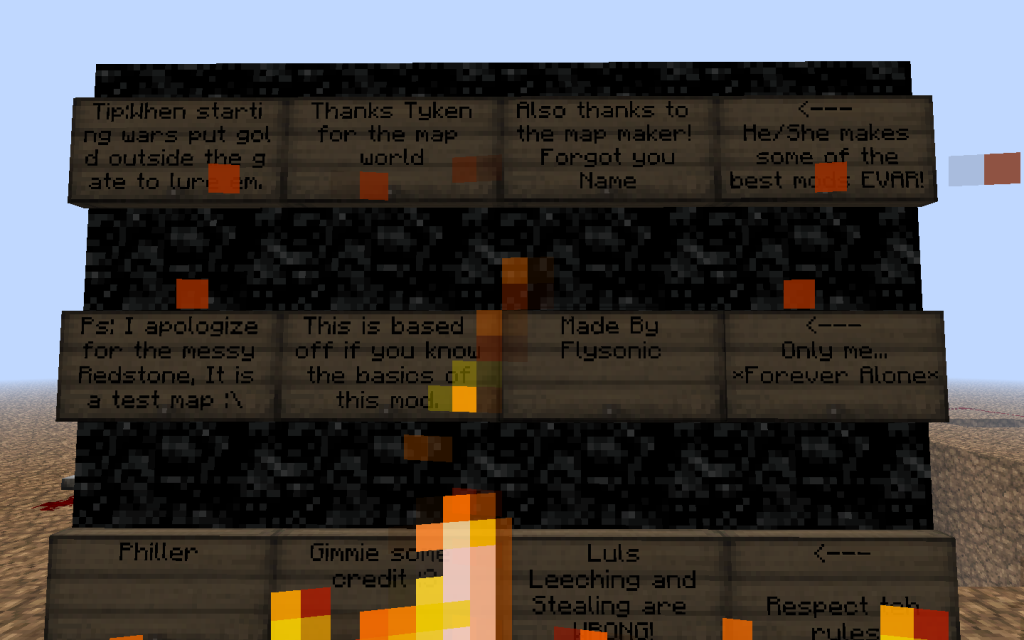 Me on fire looking at the rules...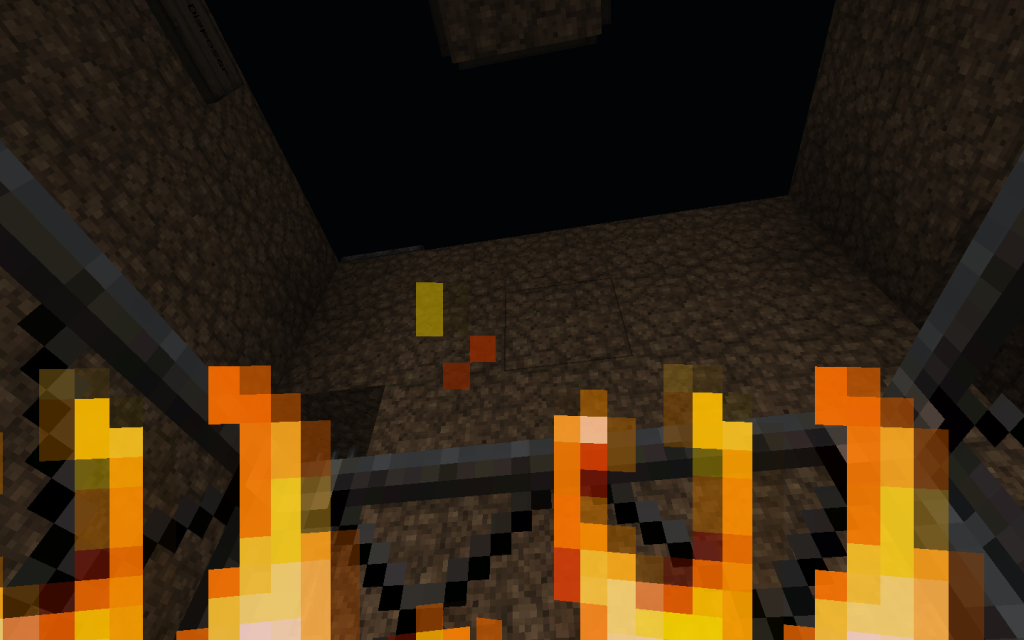 Me burning alive in lava from one of the Battlefields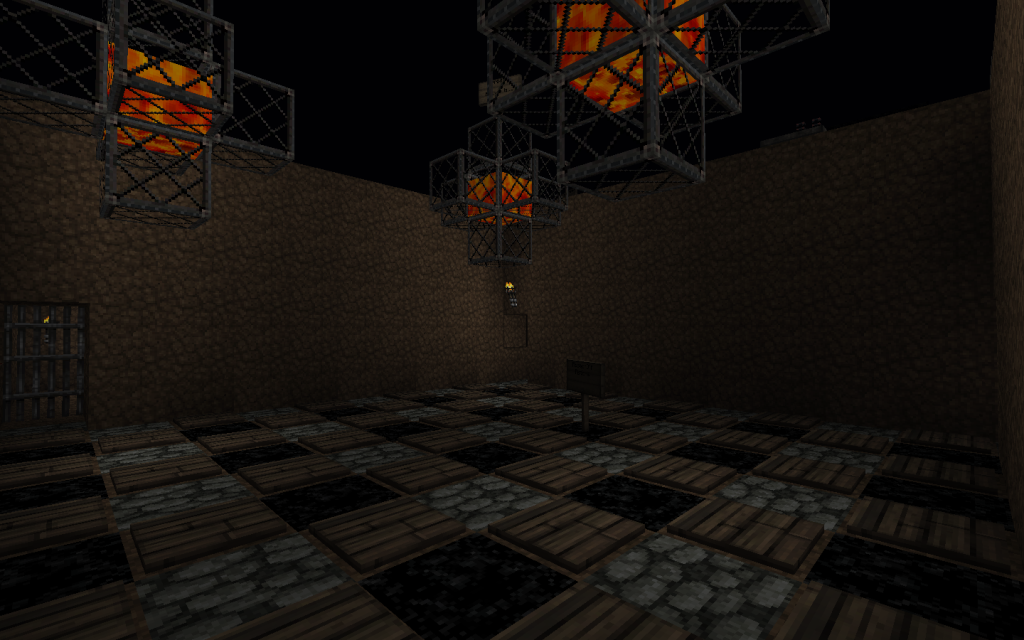 Inside look from old Pissed-Off Pistons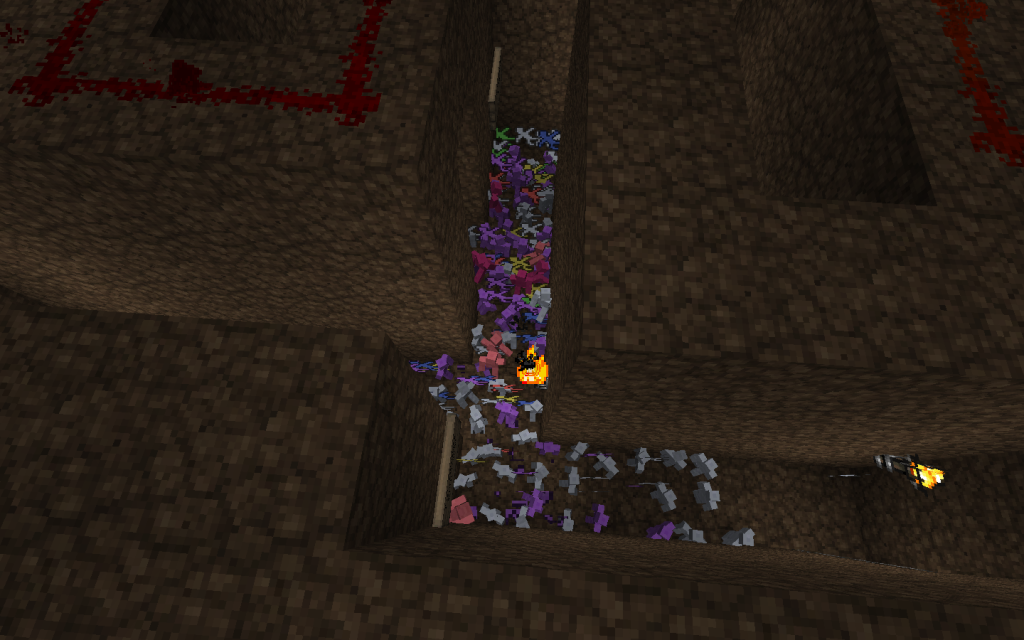 Little guys dukin' it out in Underground Tactics
Updated Pissed-Off Pistions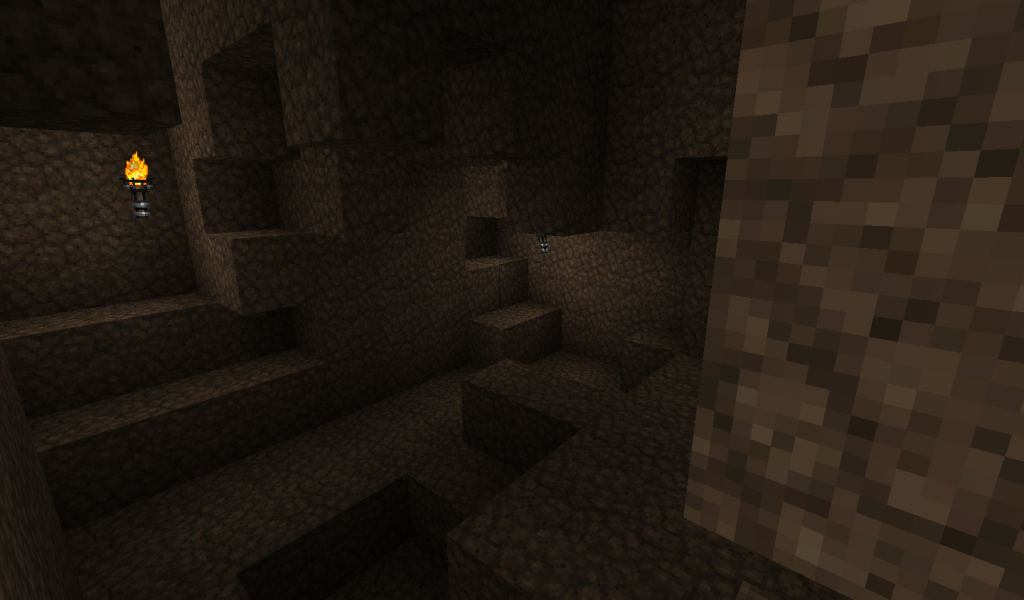 Updated Underground Tactics, gives it a more natural feel.
Thanks for Downloading :laugh.gif:
V. 1.2 Changelog
Fixed some movement stuttering issues for those who use SPC
Updated Underground Tactics
Updated Pissed-Off Pistons, Changed Wooden Plates to Stone
V. 1.3 Changelog *Coming today or Tomorrow with pictures and everything*
-Thank madmaxBERMY for this! :biggrin.gif:-
More Maps
It is now impossible for the little buggers to escape the arenas with the new pistons doors
Future Updates
-More Arenas-
-Custom Arenas *Hopefully*-
Better and Cleaner Redstone Systems
~Helpful, Awesome people!~
madmaxBERMY-For Adding Content and cleaning up my horrid, messy Redstone
~~~~~~~~~~~~~~~~~~~~~~~~~~
Click THE NOTCH for Download
or the Hyper-Link Here ->
ME!