This mod adds in a few blocks. more than when it was first release
it currently adds in:
A Chest bookshelf
An Empty Bookshelf
A Bookshelf with cobwebs
An Empty bookshelf with cobwebs
a bookcase door,
a Iron Bookcase door (requires redstone to open)
a Lever Bookcase (hidden lever)
** important note "download is at the very bottom" **
now on to the blocks
The Bookshelf with a GUI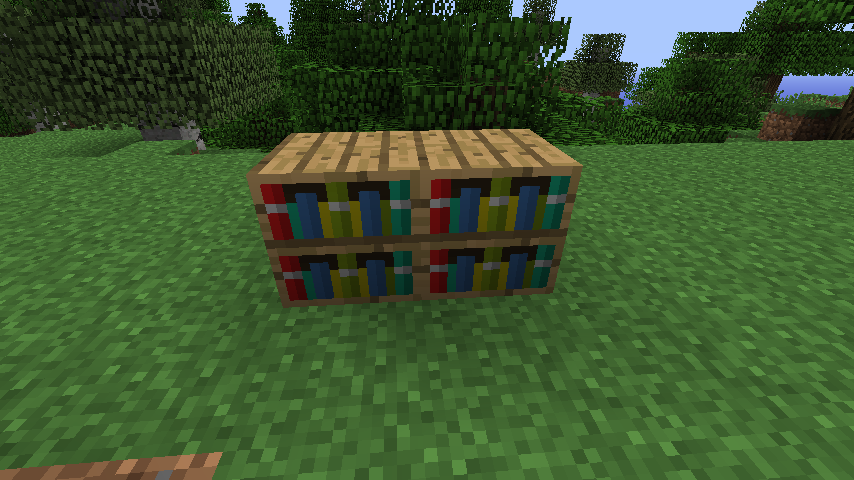 The Empty Bookshelf
The Web Covered Empty Bookcase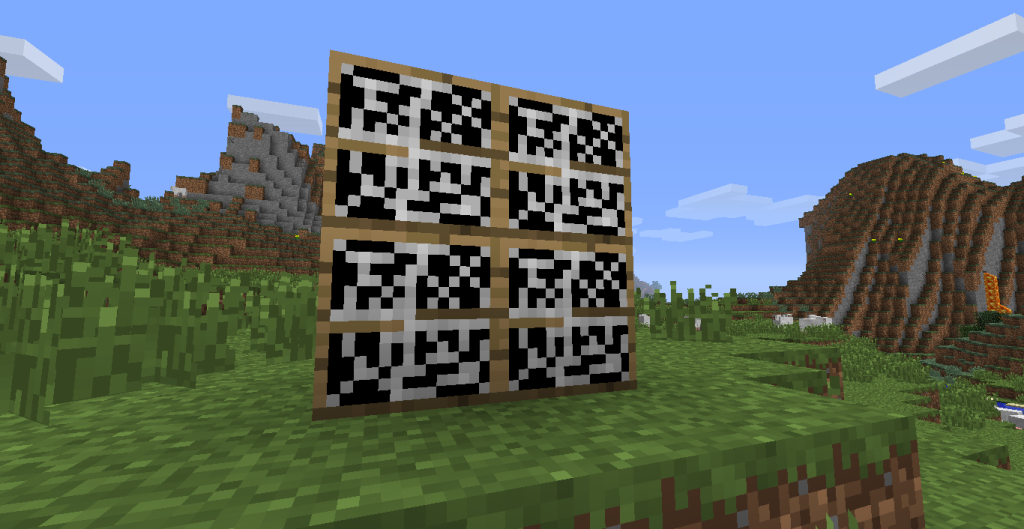 The Web Covered Full Bookcase
The Bookcase door
Here's the GUI's of the most important Bookcase thats only not for decoration
and in large bookcase form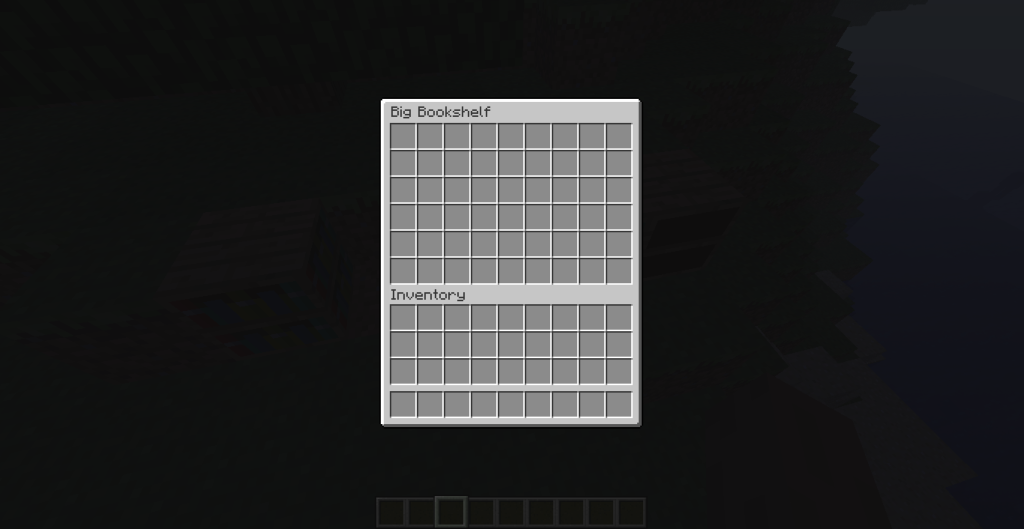 The Recipes
(Thanks Ri5ux )
Recipes
To Make The Bookshelf With a GUI
To Make a Regular BookShelf a different way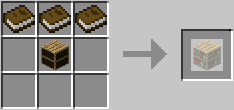 To Make Empty Bookshelf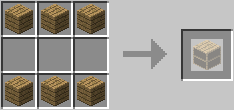 Mod Spotlight
i need one...
The Installation for 1.5.1
Step 1 download minecraft forge recommended
(you install this to your jar)
Forge is found here --->
http://files.minecraftforge.net/
Step 2 run your game and go back to your .minecraft folder you should see a ton of folders and one named "mods"
**Before Step 3 Check Downloads for Reactioncraft BaseMod (its now needed to run all of my mods)**
Step 3 you stick the zip's for both mods into your .minecraft mods folder and run the game
Step 4 come back here and support the mod
with a +1
1.12.2:
Changelog:
Added: adding books into bookshelves and removing them
Added: Scroll shelves
Current Version:
Changelog:
Updated to 1.12.2
Removed older versions from my dropbox
updated to 1.5.1
fixed bugs..
added lever chest..
updated textures
updated gui names
**Discontinued below**
version 1.4.5 R5 (2-4 were private releases...with bugs)
Fixed any bugs left...
Used Metadata (uses 3 less Block IDs)
Breaks compatability with all older versions
added in a library that generates on grass blocks (its a rare as a desert well)
Version 1.4.5 R1
Fixed tons of bugs across all mods that suspended faster updates
All Mods Now Require RcAPI to run
Version 1.4.2 R4:
Should hopefully add creative tab...(coming soon)(Scrapped)
Version 1.4.2 R3:
Fixed Texture Bug on bookcase door
Version 1.4.2 R2:
Added Custom Creativemode tab
(suspended for fix of R1)
this version was also skipped due to messing up the first patch that should have been R2
Version 1.4.2 R1:
Fixed chest sound.
Added Wooden Bookcase Door (looks like normal bookcase)
Added a cobwebbed Bookcase (future use..)
Added a cobwebbed Bookcase with books (future use..)
Fixed SMP (should run now...not like before..)
Fixed Others bugs and proxy and ect.
version 1.4.2 just updated
version 1.3.2 release
Known Bugs:
the bookcase door drops wooden doors (refuses to do anything else atm..)
there will be a FATAL crash if you place a chest near a bookcase chest dont do it!
to fix remove the mod, break chest... then reinstall mod
prerequisites:
1.5.1 Reactioncraft BaseMod
minecraftforge recommended version for 1.5.1

Pm me if the link stops working for any reason and ill have it fixed asap!

Downloads:

Reactioncraft Better Bookcases 1.5.1:

http://adf.ly/NRpRR

just incase you missed or cant find forge
Forge: http://files.minecraftforge.net/


OLD Downloads:
i removed older versions from my dropbox... they shouldnt work...
Release 2 for 1.4.6 (Recommended version of forge)

http://adf.ly/GelWZ

Release 1 for 1.4.6 (Recommended version of forge)

http://adf.ly/GeExX


Release 5 for 1.4.5 (Forge

6.4.0.395):



Dropbox: http://adf.ly/G9arv

#600+ downloads
Release 3 for 1.4.2 (Forge 355) - 1.4.4 Downloads:
Dropbox: http://adf.ly/EgeRU
Mediafire: http://adf.ly/Ege8b

(had a texture bug)

Dropbox: http://adf.ly/EgIK5
Mediafire: http://adf.ly/EgI7S

Number of Download: over 300 (so far!)
for 1.4.2 Release..

Dropbox link (use before mediafire)

Coming Soon (third release, will add structures fix redstone activated door not opening, and any issues found in second release)

Link: http://adf.ly/E6XB4 (second release, with two more bookcases, a new texture for the empty bookcase, secrete doors and 1 bug that will be squashed when its found)

Link: http://adf.ly/E45lx (first release, now outdated but works)

Mediafire Link (over limit..... mediafires only weakness!)
Link: http://adf.ly/E2kfb

Number of Downloads: 15
for 1.3.2
Link: http://adf.ly/E0qCR (first release, now outdated but works)
Other Mods i've Created or work on:
Reactioncraft Currency Mod
Reactioncraft Extra Fences
Reactioncraft Ores (only adds silver ore to be used with the currency mod as of this point)
Reactioncraft Plants (no pun intended)
Reactioncraft Plantz (pun intended)

Aliens VS Predator (by Ri5ux, i helped during 1.2.5 to bring to forge!)


















Banner
no one made one yet D:
Donations
ill get a link soon.. not on my priority list yet
Contacting me
send me a message on the forums
check on Esper.net (#risucraft or #minecraftforge channels, my name is eragonn1490)
Legal Stuff:
Redistributing: Do NOT redistribute unless you use MY adf.ly links, and please refer the the copyright below.

ModPacks: Message The Owner first. (ill usually say yes, and Tekkit has 100% permission as long as im notified)

Videos: Feel free to use in videos, but leave a link on this thread to your video if you want me to use in the main post.

Code: Message me first depending on what you want will get your answer. (mostly closed src)

This document is Copyright ©(2012) of Eragonn1490 & the Reactioncraft Team (hereafter referred to as "The Owner") and is the intellectual property of The Owner. Only Minecraftforum.net (Under username 'Eragonn1490') are able to host any of The Owner's material without the consent of The Owner. It may not be placed on any other web site or otherwise distributed publicly without advance written permission. (Electronic mail is acceptable as long as you wait for a response.) If you mirror this mod page or anything The Owner has made on any site, The Owner may seek compensation for the damages through a lawsuit.