Hi, whenever I want to export some blocks, I have to change from .nbt (which I never use) to .schematic on the "save as..." window. How can I set .schematic as the default one so I don't waste time changing the option each time I export blocks?
If im not clear enough: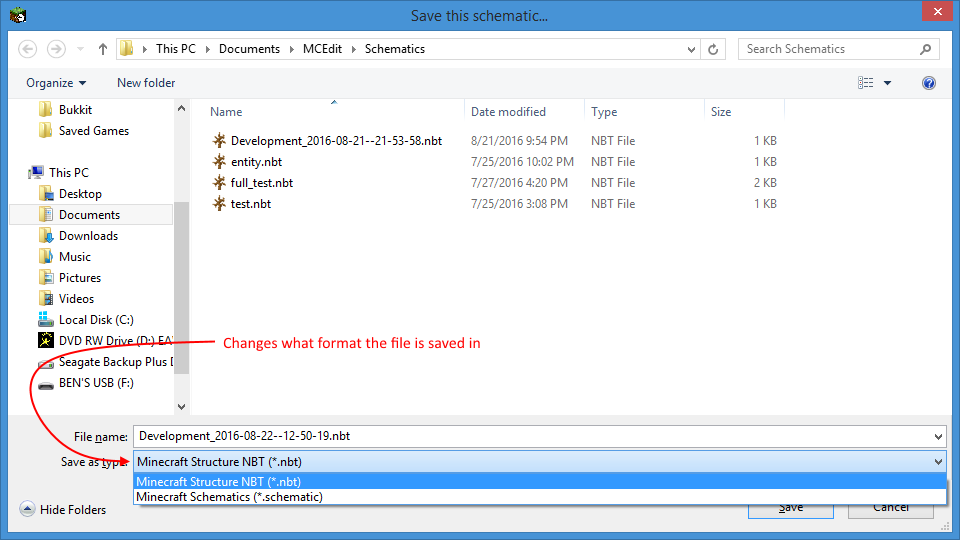 What I want is that .schematic is the default Save as type so I don't have to click on it everytime. When you export a ton of different stuff it's really annoying.