Bio
---
About Me
I am creepo103. I generally browse most of my time in the Off Topic Section (not the forums). Although sometimes I may go explore some other sections.
My avatar is relevant to me because my favorite movies are the Back to the Future movies.
I'm on the academic team at my school and I am the 2nd/1st best on the team (there is this one guy that bounces above/below me at times).
I have 2 siblings that annoy the little crap out of me,but I still love them.
I am a Baptist Christian so don't expect to see me online from around 11:00 AM-12:00 PM (possibly 11:00 to 1:00) on Sunday's.
(My time is Eastern Standard Time,USA). I live in the backwoods of Central Kentucky. My favorite team in Basketball and Football (College) is University of Kentucky.
And my favorite band/singer/any person(s) that make music? Two Steps From Hell. Instrumental music will make it's epic return and will take over the music world!!! MUAHAHAHAHAHA!
And if I had to pick my favorite song by them? Heart of Courage. That song won my top spot as soon as I got finished listening to it the very first time.
Typing speed-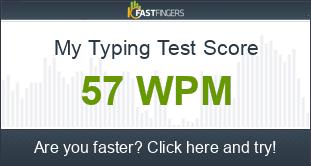 Visit the
Typing Test
and try!
On a political survey,I hit almost the exact center. I have no idea what that might be
Youtube channel-
Find me on Freerice.com (username-creepo103)

Honored-
These are some people that I like/I think deserve to be honored.
Tucking_FypoTravisDextrousZalvagerHomem PigmanChristapoll
People I temporarily/permanently hate-
SkaterSam-Temporarily because he scared the living beejeebiz wits out of my mind.
You can also tell that I have a excessive use of ellipsis (...) because I think that most stuff doesn't really end until you or someone else fully ends it. You can find me using this plenty of times in the Chat Threads
Interests
Everything Minecraft
Profile Information
---
Minecraft
creepo103
Xbox
Hmm Xbox?What is that?