Hello everybody,
Welcome to Fazbears Fright, Thirty years after Freddy Fazbear's Pizza closed it's doors, the events that took place there have become nothing more than a rumor and a childhood memory, but the owners of "Fazbear's Fright: The Horror Attraction" are determined to revive the legend and make the experience as authentic as possible for patrons, going to great lengths to find anything that might have survived decades of neglect and ruin.

At first there were only empty shells, a hand, a hook, an old paper-plate doll, but then a remarkable discovery was made...

The attraction now has one animatronic.
And now, it's in Minecraft.
Yeah yeah whatever. Anyway, my friend LeaguePvP and I decided to do this, and theres a complete recording of the building process on YouTube here: https://www.youtube.com/playlist?list=PLLveF_AN5KSLOoiaNpMG77f9WaSxqTX-i this replica is probably not exact, but I think we did pretty good.
DOWNLOAD
http://www.mediafire.com/download/4zntarc78wxnitd/FNAF3.zip
Judge it yourself with the images and trailer below:
Trailer 1:
Trailer 2 (By ZamasterGamer he's cool):
Images:
The Office
: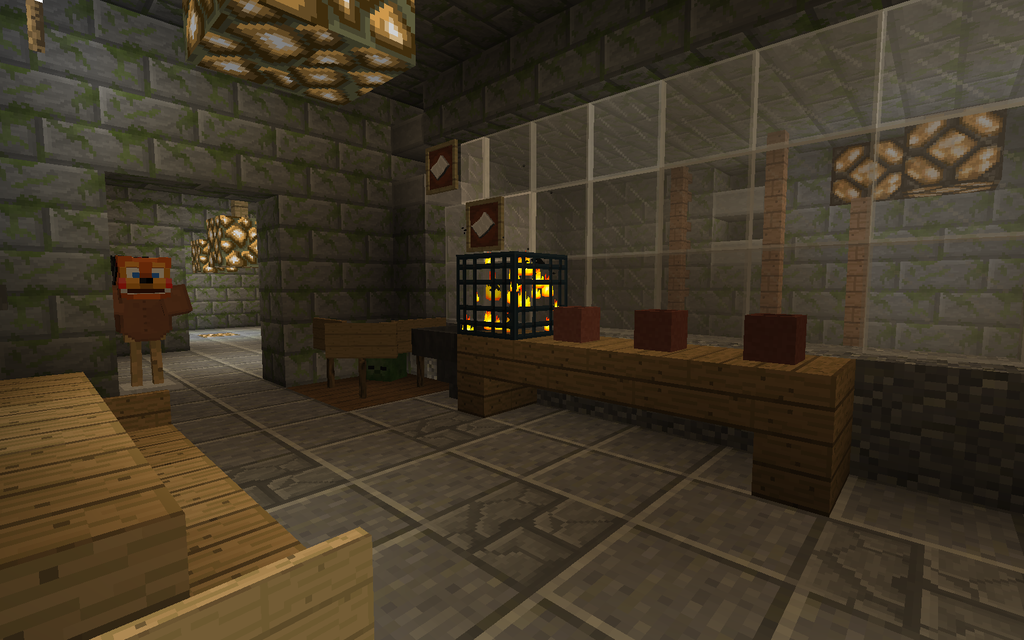 Foxy Head Room:
Main Hallway
Complete Overview