What the heck happened! Huge chunks of my map are just gone, replaced by some random desert, there's floating islands where there was nothing before... I'm so confused! Not using any mods, Alpha 1.2.1_01, running on Win XP... it was fine yesterday, I logged in a few minutes ago, and everything was different! Mostly importantly though, is it going to happen again?
Floating island, see how it bisected the tree on the left?
Big square of sand where my glass wall and moat of lava used to be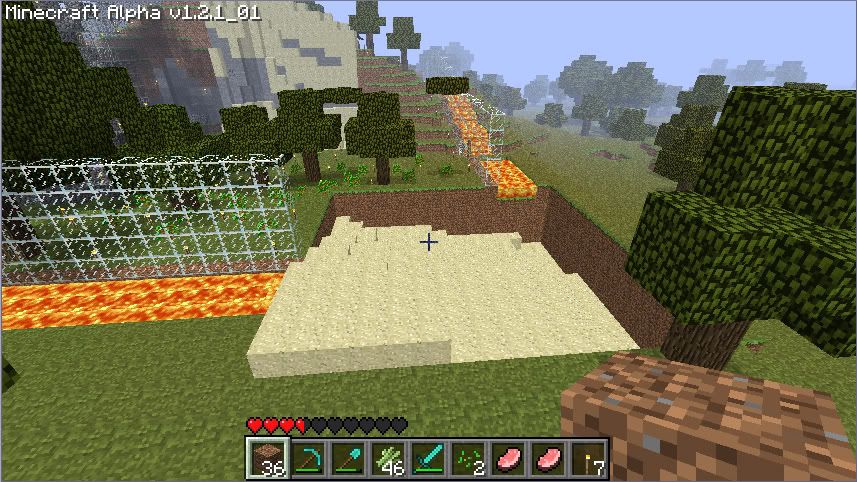 The inside of my mining camp is filled in (behind those back crates used to be a huge tunnel, not a flat rock wall)
None of this sand used to be here, and the mountain stopped about here...
Haven't explored any further out to see if anything else is different...