Pictures? Well, I've got some from a slightly smaller version of the nuclear meltdown... So those'll have to do.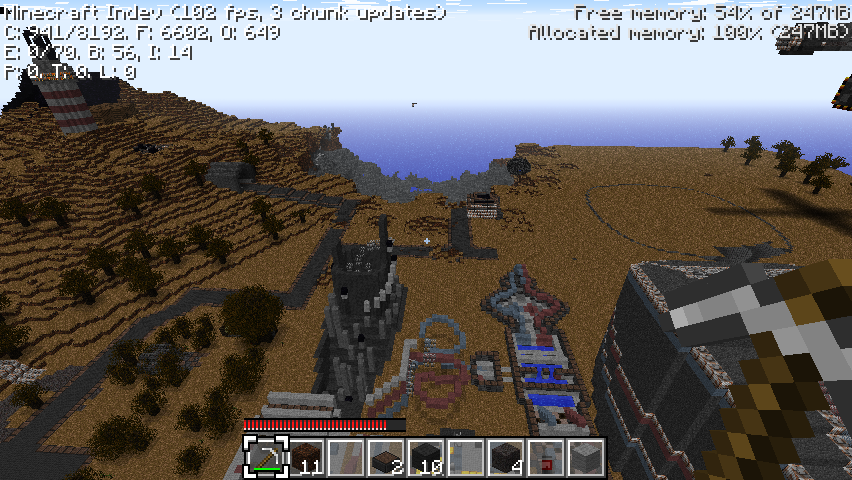 This shows the overall damage from far away, high on top of a building. Sure, it looks small for here, but looks can be deceiving.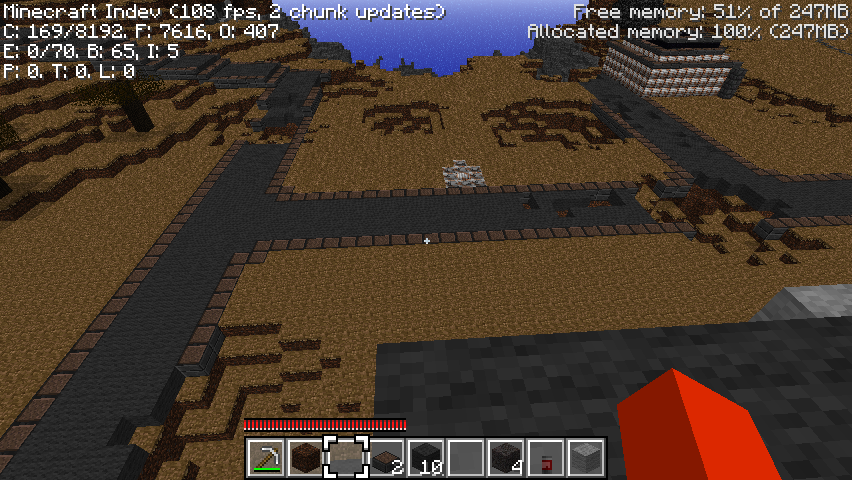 Some of the collateral. Quite a bit of the TNT was shot far away from the source, and resulted in the surrounding area being filled with craters.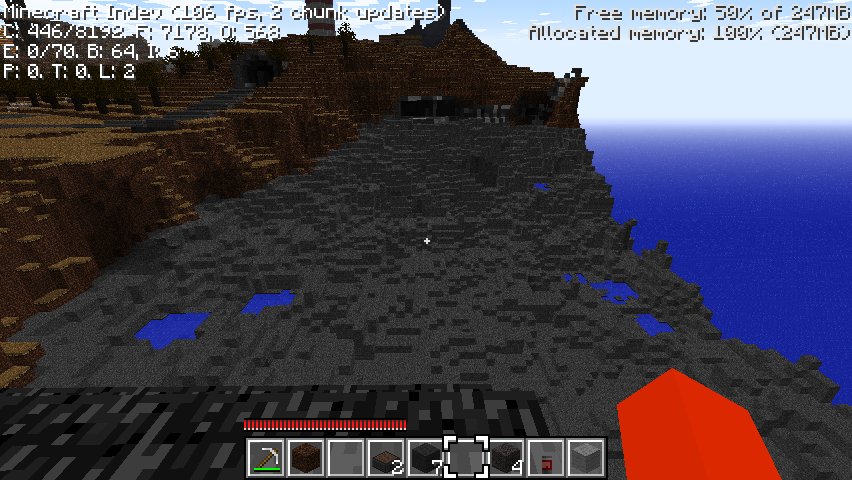 Standing on the edge of the pit. Alas, it didn't go as deep as I wanted it to, due to TNT not having as big an effect on stone as it does dirt. But still, it did a lot of damage to the poor ground.